Lawyer of the Month: Rachael Kelsey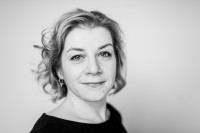 When the Supreme Court gave its decision in long-running matrimonial dispute Villiers v Villiers this month it handed a significant victory to Edinburgh law firm SKO Family Law.
Led by partner Rachael Kelsey – the K in SKO – the firm represented Mrs Villiers in a matter that had sought to prove that while her husband had raised divorce proceedings against her in Scotland she could make a claim for maintenance in England. Until this case it had been accepted that such claims had to be made in the same jurisdiction as the divorce proceedings, with the first person to file effectively getting to choose where that should be. With the Supreme Court ruling three to two in the Mrs Villiers' favour, it is now clear that is not the case.
"This case says for the first time that it's perfectly possible to have bifurcated proceedings in two different places at the same time that deal with two different elements of a divorce," Ms Kelsey explains.
"That's absolutely standard if you speak to a Continental lawyer, but there was a school of thought that it couldn't be the case in the UK. Up to 2011 that would have been correct, but when introducing new [divorce] regulations that came from the EU a Tory government specifically provided for different parts of the UK to be treated as different member states of the EU.
"It's entirely unclear why they did it that way, but with these regulations having been made what we said was that as far as maintenance claims are concerned it's whoever gets in first [in terms of jurisdiction]."
As the Supreme Court agreed with that position, the Villiers' divorce can proceed in the Scottish courts while Mrs Villiers' maintenance claim can be handled in England. Ms Kelsey notes that, because maintenance payments are generally higher south of the border than they are in Scotland, this dual approach is the best possible outcome for her client, though she stresses that that should not be taken as a criticism of the Scottish system in and of itself.
"I'm extraordinarily proud of Scots law," she says. "The rules we have in family law are exceptionally good and provide a sensible, kind way forward for the vast majority of people."
That is not to say she views the systems as perfect. She does, for example, believe there are gaps in the law when it comes to making economic provision for children over the age of 16 and recognising how much women give up when they scale back on work to bring up a family. However, she stresses that the second anomaly in particular can be addressed with changes to working practices as opposed to changes to the law itself.
"If you look at a couple who met while doing accountancy at university, by the time the woman is 32 they might have had two children and because she's gone back to work part-time she won't have become a partner," Ms Kelsey says.
"If they separate at 52 the law allows for a sharing of what's been built up in the marriage, like pensions and houses. That makes sense and is right, but the reality is that at 52 the husband will have earning potential that she doesn't have because he's been able to focus on building up his networks and business while she hasn't.
"Even if she can go back to work at 52 she won't have 20 years' of networks and professional relationships and we don't recognise that kind of asset as well as we should. That's the main criticism levelled at us from lawyers down south."
The solution, Ms Kelsey says, is not to change the law to peg maintenance payments to a man's earnings – something she believes would add further uncertainty into the system – but to bring about a cultural change that stops employers from viewing men as breadwinners and women as care-givers.
"Employers require men to behave in a way that they don't take account of their family responsibilities - it's not a woman's job to always be the one to leave work when nursery calls," she says.
"I'm uncomfortable with that element of the law but I wouldn't change it right now. The best way to deal with it is for us as employers not to raise an eyebrow when men have to go home to collect the children when they are sick. When we get better at dealing with ingrained sexism all of us benefit."
It is exactly the kind of attitude that Ms Kelsey and her fellow partners have sought to put at the heart of SKO Family Law since the firm spun out of Pagan Osborne in 2008. She, Susan Oswald and Wendy Sheehan – who is now a sheriff based in Edinburgh – had taken their previous firm to Pagan Osborne as a means of finding security in a bigger organisation, but ultimately decided to divorce themselves from the business to regain the autonomy they realised their practice needed to succeed.
"We have 10 lawyers and men work just as flexibly as women do," she says. "Pre-pandemic, not one of us worked completely conventionally in the office from nine to five. We all have lives that mean we live in different ways and have different responsibilities, caring for elderly parents or children. We have to be sure that we are looking after and are there for our clients, but also to be a good lawyer we need to be remaining sane and human."
Besides from the obvious organisational benefits of such an approach, Ms Kelsey says she would shy away from changing the law because even when regulations do change the impact can be short-lived – the Villiers case is a perfect demonstration of that. Though the ruling has brought certainty to couples locked in a cross-border dispute, Ms Kelsey notes that with Britain's exit from the European Union scheduled to be finalised on December 31, anyone wanting to follow Mrs Villiers' lead is going to have to act fast.
"All of this will change for cases brought from the first of January because all of this comes from European regulations," she says. "With the Withdrawal Act at the moment what they are proposing is to take all that away for cases commenced after January 1.
"The government has recently started a consultation on what the new rules should be. Its stated position is that it wants to join the Lugano Convention but the EU is saying it's not taking any decisions on that until it knows what is happening with the trade agreement as a whole."
Negotiated in 2007, the Lugano Convention is an agreement between EU member states and non-EU countries Iceland, Norway and Switzerland that aims to clarify which national courts have jurisdiction in cross-border civil and commercial disputes. Though the UK has said it wants to accede to the convention, doing so would require all signatories to be in agreement, something Ms Kelsey says is not likely to be addressed until the autumn at the earliest.
On top of that, Brexit means that from January the rules on where a divorce action can be raised are set to diverge between Scotland and England, with the former basing jurisdiction on domicile or habitual residence and the latter on where the action was first raised.
"Come next January we'll have totally different rules to do with where you can raise a divorce action and we don't know what the rules will be on maintenance," Ms Kelsey says. "In family cases there's a massive amount to be said for certainty because where you have uncertainty that's where you have expense."
While she waits for that certainty, Ms Kelsey says she will continue to focus on the kind of cases that have fascinated her since she began her career at Morton Fraser in the late 1990s.
"We are known for things that are a bit unusual and that's where my stuff often is," she says. "Some will be massively big money cases so they are unusual by dint of scale then there are cases like Villiers that are about jurisdictional issues. That's my big thing - can Scottish courts deal with things and if so do we want then to or will it be better to get our client down south?
"I also like random things like where family law and privacy law interact or where elements of crime, such as abusive behaviour or revenge porn, interact with family law.
"It's the best job because if there's a person in it then there's a good chance you'll find a family law dimension to it. I never cease to be surprised by the curious ways that people live and what we all regard as normal."