Lawyer of the Month: Craig Macphee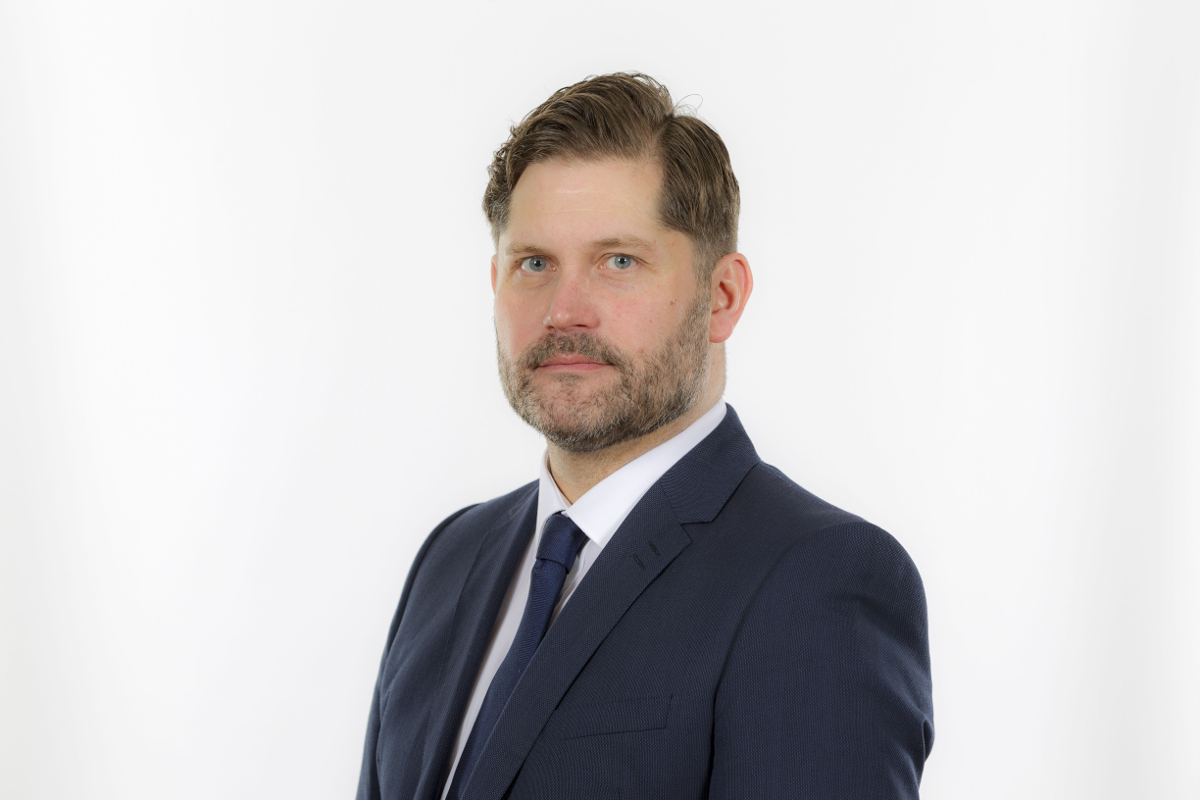 When Pinsent Masons was last night crowned Stonewall Scotland's Workplace Diversity Champion for the second year running, it was in no small part down to the work done by senior associate Craig Macphee.
Indeed, with the construction sector specialist promoting the firm's LGBT inclusion work since the days when Pinsents was just a bit player in the Scottish legal scene, Stonewall Scotland director Colin Macfarlane said his efforts are something both he and his employer "should be very proud of".
Having started his legal career at McGrigors before moving to Pinsent Masons in 2007, Glasgow-based Mr Macphee had first-hand experience of both firms' diversity strategies, but says it was the 2012 merger that brought the outfits together that really gave focus to what could be achieved in a Scottish context.
"The Pinsent Masons that I joined was a much smaller outfit in Scotland, but diversity was quite front and centre in the firm's agenda," he says. "When Pinsents and McGrigors merged, having the much bigger footprint gave the opportunity to revisit what both firms were doing on the diversity piece."
Despite the heft the merger gave the firm, Pinsent Masons' presence in Scotland was still small by the standard of large London practices. This, Mr Macphee says, meant the organisation had to come up with innovative strategies to ensure its people were given the opportunity to feel part of a wider LGBT network.
"It's easy in London to get 100 people to come along to a diversity film night, but up here it's much trickier so we started partnering with third parties," he says.
"One year we partnered with PwC - we share an office building with them in Glasgow, they are a client of ours and we have many common clients so that was a no brainer – and suddenly we doubled our attendance."
Teaming up with other organisations has proved to be a two-way street, with other clients of the firm seeing the success of the diversity platform it has built in Scotland and coming to it for help in establishing its own systems of support.
"I work in the construction sector and that was a leap when I first started because it's not a sector that has traditionally been known for embracing diversity," Mr Macphee says. "The brilliant thing now is that construction clients come to us and say they want to set up a network and can we help.
"Other law firms come to us too. Firms we know that have been putting together a bit of internal guidance and have got to a particularly tricky bit have come to us and we've been able to share paragraphs and documentation that we have agonised about.
"What greater accolade is there than being able to share with peer firms knowledge you have gathered?"
Part of that knowledge has come from Mr Macphee's own experience travelling around Pinsents' network, with the international arbitration work he focuses on regularly taking him to destinations such as Germany, Tanzania and the Middle East. Though the firm itself is known as a diversity champion, he says it has had to come up with strategies to help its employees be their whole selves at work in countries where homosexuality is not just illegal but, in some cases, punishable by death.
"In our Middle East offices you have to be careful about what you do and don't say," he notes. "We're an international firm that says how happy we are to be doing this in the UK, but we need to make sure that trainees that are going there know what is and isn't legal.
"It's a tight tightrope to walk, but it's an important one."
The Stonewall award is focused largely on the work Pinsents has done in the LGBT space, with much of that recently focusing on ensuring the firm is as supportive of those who are bisexual and transgender as it is of those who are lesbian or gay.
"It's one thing to have a diversity policy for the L and G of LGBT, but what about people concerned about transitioning or how to have a conversation about that?," Mr Macphee says.
"We've made sure our HR policies are all aligned for anyone worried about that or wanting a safe space and someone to talk to. As part of that we refreshed our Straight Allies group and made it an Allies Group and have visible people in the office with a rainbow mug on their desk or rainbow lanyard so people know there's someone they can talk to."
Ultimately, though, Mr Macphee feels the work the firm is doing on the LGBT front can only be judged a success if it is fully integrated with its other diversity initiatives, something he is playing an active role in helping the business achieve.
"Our diversity networks are a living thing," he explains. "We have lots of networks but what we weren't doing was talking to each other. Once we started doing that we realised we didn't have to go out and do something with PwC, we could do it internally."