Lawyer of the Month: Gillian Treasurer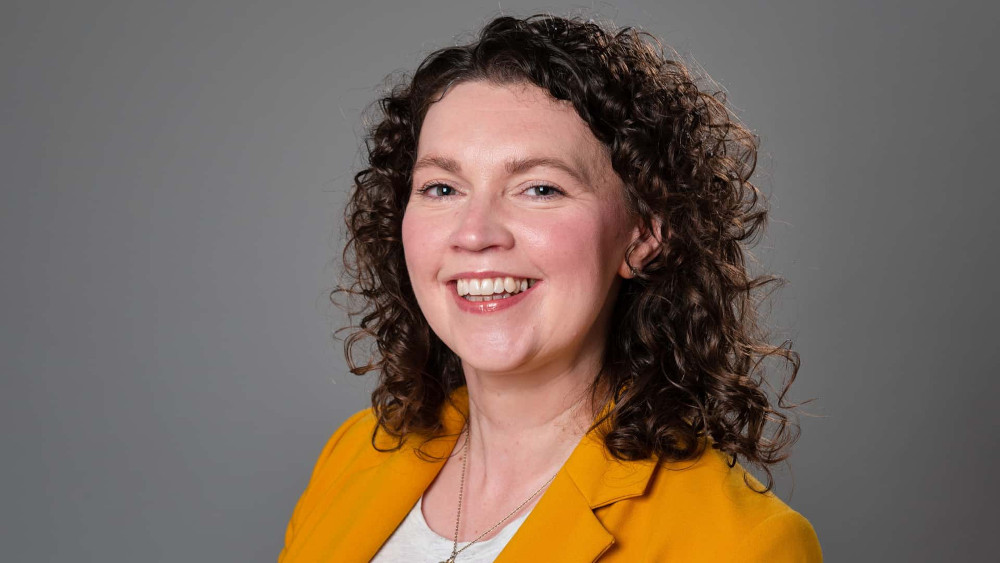 In 2019, Gillian Treasurer was on the cusp of moving from Wales to take up the coveted role of Scottish Rugby Union's legal head when she got news that turned her world upside down.
"For about a year I'd been feeling absolutely exhausted and quite ill and the day before I left Wales I ended up in hospital where they found the biggest lung tumour anyone had ever seen – it was 18 centimetres wide," she recalls.
"I'd just had the weekend from hell and went to see the GP because I was gasping for air. That was the Monday morning and I was flitting on the Tuesday. The doctor referred me for an X-ray and luckily they'd had a cancellation for that day. My friend came with me because we were going to go for dinner afterwards, but I was taken straight to A&E. I'll never forget the doctor's words when they did the X-ray. He just said 'oh, that's interesting'.
"When I'd been thinking about leaving Wales it was because I'd been so tired and the reason was that I was gravely ill. I just got to Scotland and got the best medical care I possibly could."
Starting a new job at the same time as receiving a devastating medical diagnosis was never going to be easy, but Treasurer says the team at Scottish Rugby Union gave her "incredible" support, with its HR head finding a way to ensure she could get her feet under the table before having to take three months off for a "massive operation" and period of recuperation. The pandemic, Treasurer says, though hugely disruptive to the business was in some ways a blessing on a personal level because it forced her to take the physical rest she needed to meet the intellectual challenges of the role.
"I was meant to be starting at Scottish Rugby the Monday after that X-ray and I still wanted to because I wanted a sense of normality and routine, but I didn't want to start in a state," she says.
"They were incredible. I had seven weeks, which were not great, then I had a massive operation, was off for three months then came back and the pandemic happened. In some ways, for me not having to go into the office every day and being forced to stay indoors was probably a good thing because I would have pushed it and probably would have hurt myself even more. If there's a silver lining for me personally it's that I was forced to stay indoors and recover."
Now, having helped Scottish Rugby Union weather the Covid storm, Treasurer has just taken on her latest challenge after landing the post of director of legal and governance at British and Irish Lions earlier this year. For someone who spent her Inverness childhood obsessively watching sports before moving on to a career that included spells at events giant AEG Europe and Welsh Rugby Union, it is something of a dream job — and one she never dreamed she'd end up doing.
"British and Irish Lions is a big name in sport," she says. "In 2017 I went on a Lions tour to New Zealand as a fan and thought it was so cool – 'imagine being a lawyer working on this'. They had a lawyer who was seconded from Six Nations for part of the week but as time progressed they realised it was far too big a job for someone to do 20 per cent of the time. The tour happens once every four years but the Lions has aspirations to expand into other things – we're trying to get a women's tour off the ground, which would be amazing for women's sport.
"I got a heads-up in October that there might be a role. I'd only been at Scottish Rugby for three years but this is a job that has come up never. I thought they'd get so many applications, but a lot of people texted me to say look at this job, and I had experience at Scottish Rugby, Welsh Rugby, of big events at AEG and I'd been on a tour. I still thought there was a very remote chance I'd get it, but I applied."
As the first person in her family to go to university, and having had no clue about what a career in law would entail when embarking on her law degree, Treasurer admits to suffering from imposter syndrome. Yet, with no set path for her to follow she has made her own way in the profession, choosing not to apply for a job when she qualified at Shepherd & Wedderburn because, just a couple of years after the financial crash, none of the few that were available appealed to her. Instead, she went to McGrigors a few months before it was taken over by Pinsent Masons to take on a role that was unusual for the time but which paved the way for her in-house career.
"The job spec was quite vague but it was a broad commercial role working for Asda – they outsourced all their commercial contracts to the firm," she says. "Now that's quite common but then it was quite trailblazing. I had zero experience but was handling multi-million pound contracts for Asda, which was wild. It's the job that set me up for my entire career."
It is a career that could very easily never have got started. Having been hooked on TV legal drama Ally McBeal as a teenager, Treasurer says that and the fact she was too squeamish to go into medicine attracted her to law. The problem was she was the eldest of four children in a tight-knit family and the thought of leaving her home in Inverness to study in Aberdeen filled her with dread.
"I went to a very normal school with people from all different backgrounds and had a good guidance teacher who said law was something I could do but I went into it with my eyes not open at all," Treasurer says. "I was lucky and got offered a few places at a few different universities and ended up going to Aberdeen, but I grew up in Inverness and didn't want to leave home. I was the eldest of four children and we were all really close so that was really tough. At the school I went to it wasn't expected that everyone would go to university and it was a big deal when people all went in different directions. I spent the whole first term crying – I'm surprised I managed to stay but I did and the people I met on the day of my interview are still my friends now."
Now she is in her dream job, Treasurer is throwing herself into the role, carving her own niche where there was no niche before.
"The Lions is jointly owned by the four home unions so there's a lot of stakeholder management, there are different interests that have to be managed. We're also competing with other big sporting events for sponsors and the contractual relationships are very difficult," she says.
"Traditionally all the work went out to law firms and I'm still trying to get a handle on that. I'm trying to work out where the pinch points will be on the tour. When you're the first in-house counsel you have to prove your worth."
Though she says she doesn't want to tempt fate and is locked into a decade's worth of annual check-ups, Treasurer says her health is now good again – so much so that she was able to run the London Marathon in 2021, something she'd had to defer in 2020 despite finally getting a place after years of trying. Her experience has taught her a valuable lesson about work-life balance, though, and while she is relishing the job at the Lions she is also taking care to ensure she carves out enough time to focus on herself.
"I'm a millennial and I was never attracted to private practice because I'm not into the work-all-night thing," she says. "When something like that happens to your health it solidifies that. I'm so lucky – I've got a massive scar and slightly less lung than I had before, but I'm fine – but when something like that happens you don't think 'I'm really going to miss my job', you think 'I'm not going to see my niece and nephew grow up'. It gave me perspective. I came out of it fine and I'll always have that as a leveller."