Lawyer of the Month: Emma Forbes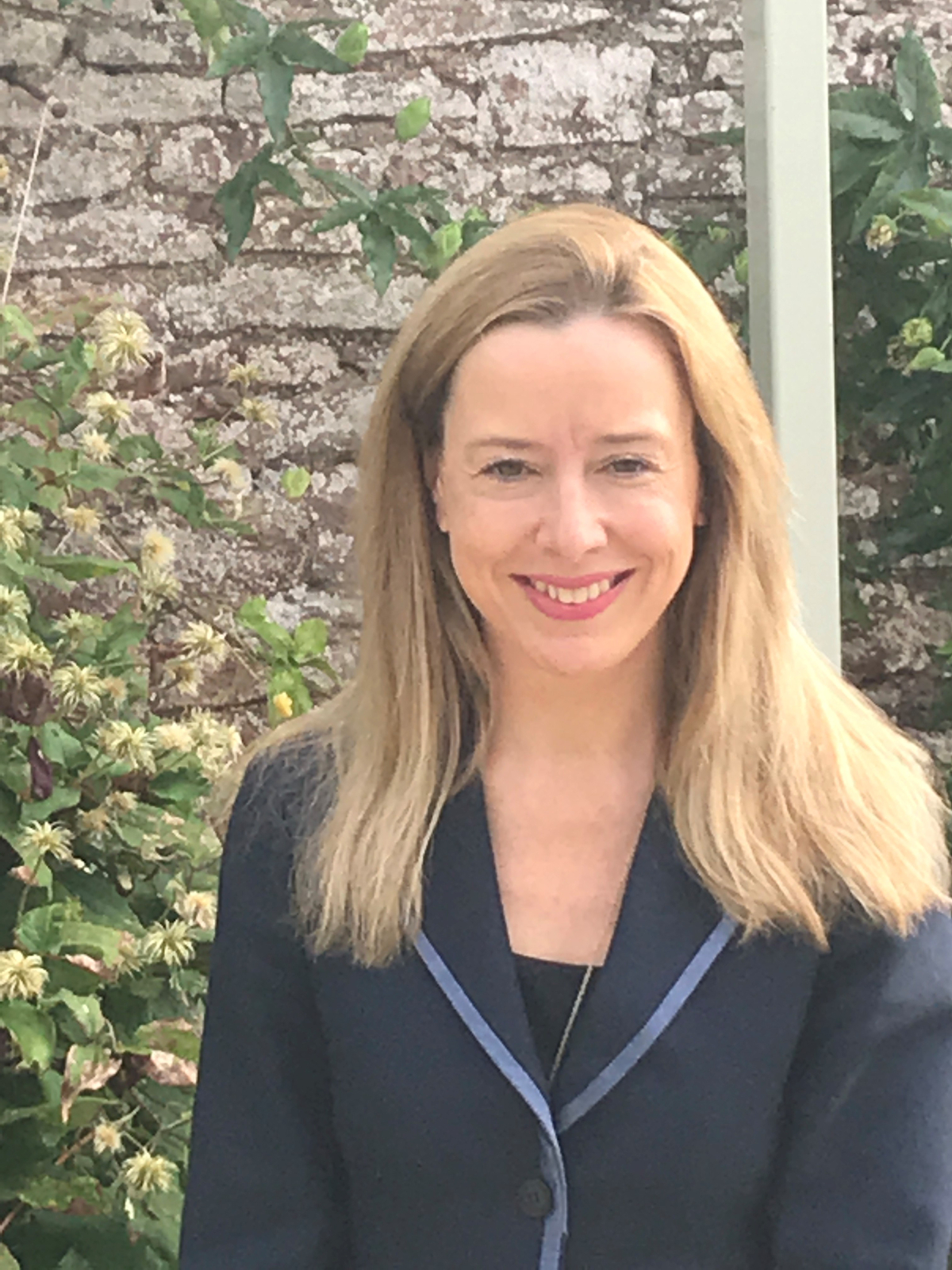 Scotland's long-running police drama Taggart had a pivotal role to play in the career choice of Emma Forbes, principal procurator fiscal depute with the Crown Office and Procurator Fiscal Service (COPFS). It was while watching an episode with her family when she was still at school that she first heard of the role of procurator fiscal when Taggart called for one after a murder in Kelvingrove Park. "This procurator fiscal in the TV programme was a woman and she worked with the police on the investigation and it looked like a really exciting job," says Dr Forbes.
That inspired her to learn more about the role of a prosecutor and she knew from a young age that was what she wanted to do. Straight from studying law at the University of Glasgow she started her Crown Office traineeship. "Procedural justice is important. People need to understand the decisions that are made about their lives. I was motivated by a will to make things better and help people," explains Dr Forbes.
Now, more than 20 years later, she has recently published her first book on an area she has become increasingly involved with during her career, and something she is clearly passionate about – how to improve the justice system for victims of domestic abuse.
In November, her book Victims' Experiences of The Criminal Justice Response to Domestic Abuse: Beyond GlassWalls (Feminist Developments in Violence and Abuse) was published, with all proceeds going to the Daisy Project, a grassroots support agency in the south side of Glasgow. This is the culmination of several years of work by Ms Forbes, including her thesis on domestic abuse for her PhD in criminology and her setting up of the GlassWalls community art project. That art project resulted in the creation of an installation, GlassWalls: shining a light on domestic abuse.
After learning the ropes of the role of a prosecutor when she started out at the Crown Office, it was in 2004 that Dr Forbes began working in the area of domestic abuse. The pilot domestic abuse court was starting in Glasgow and her boss said she was to be its first depute. She was nervous about the move and concerned about her lack of knowledge of the area.
"I didn't know anything about domestic abuse. I was naïve to think I didn't know anyone who had experienced it," says Dr Forbes. "I was fortunate that it was a brilliant team. There were specialist sheriffs and the third sector teams rallied around and really supported me. I learned from each woman who came in – the majority of the complainers were women – and I went to a Scottish Women's Aid conference. I spoke to lots of people and learned as much as I could."
She says she had the opportunity to see cases through from start to finish in the pilot court and could understand how this work was helping people. She describes that first role in domestic abuse as pivotal to where she is now. "All the people who helped me with the book, all the third sector agencies I worked with, are the same ones who sat in the court with me on day one to watch the pilot." adds Dr Forbes.
She says working for COPFS has given her benefits she doesn't think would have been available to her in private practice, including breaks to have children and study. She has also come across many inspiring female leaders in the organisation. But while she is committed to helping victims of domestic abuse, she admits that aspects of the job can be difficult. "When someone is a victim of crime, we receive a sanitised police report. But you have to remember this has happened to someone and it's their life experience and we need to be sensitive in the way we deal with it," she says.
Her PhD on domestic abuse, like her book, tells two stories – although the former just covers Scotland and the latter also includes England and Wales. Firstly, on the policy side, they tell the story of Scotland's response to domestic abuse over 40 years from the opening of the first refuges to domestic abuse becoming a specific offence and beyond. Secondly, they tell the women's stories – using pseudonyms – from their first call to the police to the conclusion of their case. Dr Forbes says: "I was really interested in why so much goodwill, hard work and effort was going into policies to make things better but the women's stories didn't always improve."
Aware that not everyone would want to read her lengthy and detailed PhD, she wanted to find a way to make its content more accessible to more people. Her father Charlie is a financial adviser but his hobby is stained glass. He suggested she put the timeline on domestic abuse from her PhD onto glass. She says she came to appreciate the symbolism of doing that and decided to create the GlassWalls art project and installation. The installation is made up of three stained glass panels which need to have a light on them for the images to be clear. The first panel is dark and shows a woman walking away holding her children's hands; the second is slightly lighter and shows various agencies, such as the police, listening to the woman; and the third shows a responsive judge hearing a woman's testimony in court. Building on the idea of glass ceiling being an invisible but structural barrier to some women's progress in the workplace, she came up with the GlassWalls name to illustrate barriers to females being heard by the justice system.
Dr Forbes explains that GlassWalls is not only a description of the art installation, but also the theoretical basis of her research and the book that she wrote during lockdown. "The book is pretty much the highlights of the PhD but it's illustrated with images from the glass, so it tells the GlassWalls story," she says. "By telling this as a story I hope people will have a better understanding of the emotions women go through when they report domestic abuse, what it costs them, where the challenges are, and how we can make small differences to procedural justice that can make a big difference to their raw experience of the process."
She hopes that lawyers – defence, prosecution and civil practitioners – will find the book accessible and reflect on the experiences of victims. And she says she is fortunate that Lord Hope of Craighead was generous in writing a foreword. In this, he says: "The way forward…lies in the hearts and minds of those who practice in this field. I hope that in that way the book will achieve the success that it so obviously deserves."
On the day of the book's launch she spent the morning with women at the Daisy project who were part of her original research and art project. "That was very special. They were ever so supportive even though they were the ones being brave," she says. "The Daisy project has an open door policy. One of the women I interviewed from there said she was walking through the shopping centre and met a school friend who saw how terrible she looked. Her friend told her to go to the community centre, chap on the door and ask for Daisy. That encapsulates the service they offer."
Dr Forbes' ultimate goal is to see the justice service improve its understanding of the victims of domestic abuse. She explains: "There has been so much policy and legal development for good. I think the answer now is in the practical application of those policies and laws, not about making new ones, and it's about being more sensitive."
Such a shift needs commitment across the justice sector. Already, she has met with the Lord Advocate, Dorothy Bain QC and the crown agent to talk about the book's recommendations and what COPFS can learn from its findings.
She hopes to have an official launch of her book next year – pandemic restrictions permitting – and to find a permanent home for the GlassWalls exhibition, which was originally unveiled at the Scottish Parliament in 2019 and has been in storage because of lockdown. "I want to raise awareness to as wide an audience as possible," she concludes.
Victims' Experiences of The Criminal Justice Response to Domestic Abuse: Beyond GlassWalls (Feminist Developments in Violence and Abuse) by Emma Forbes and published by Emerald, with all proceeds going to the Daisy Project, is available to buy here.
For further information about GlassWalls visit www.glasswallsart.com
All views expressed by Dr Emma Forbes during this interview are her own and do not represent the views of COPFS.