Lawyer of the Month: Colin Hulme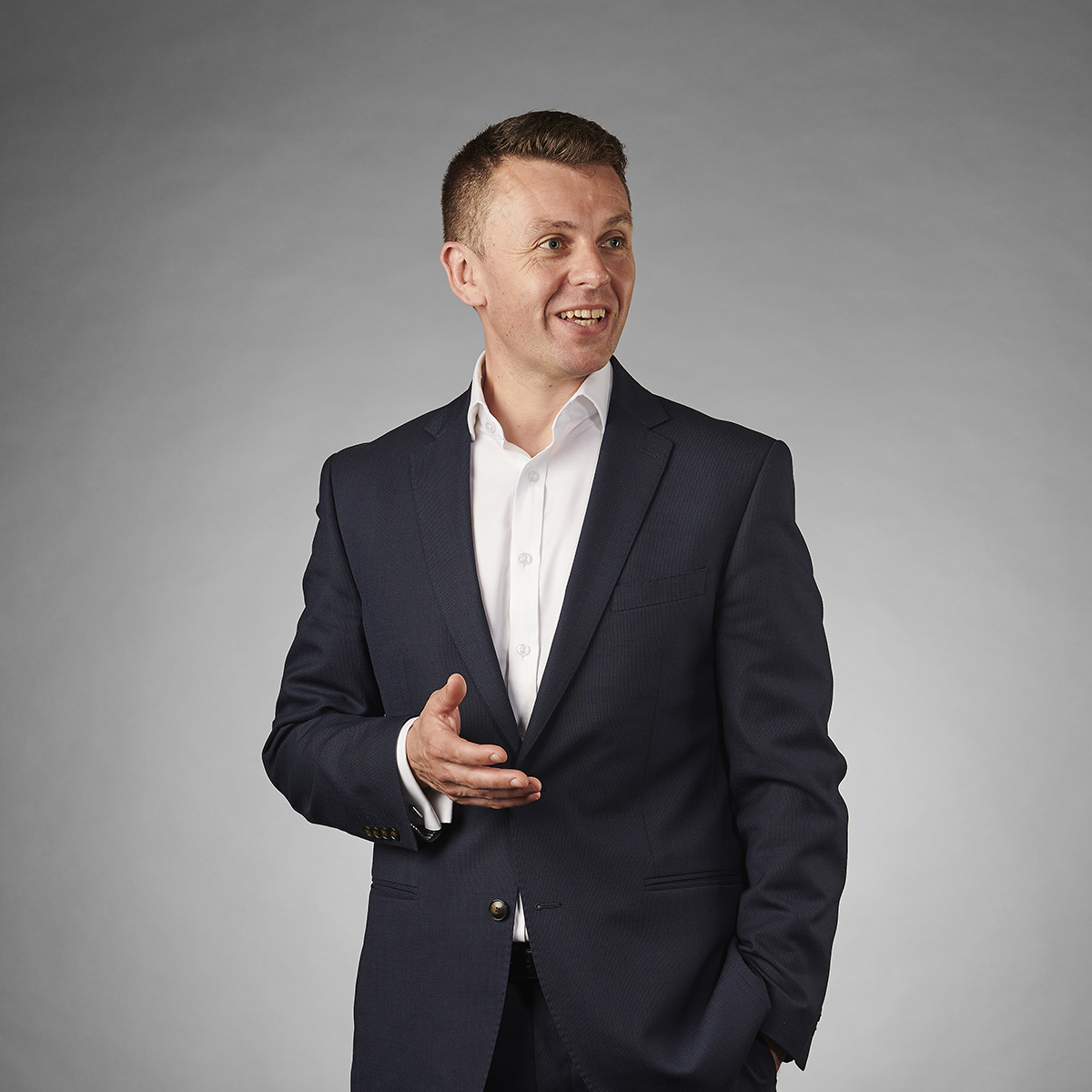 After two decades running the IP practice at Burness Paull, Colin Hulme is well practised in defending his clients' intellectual property rights. That does not mean there is nothing left for him to learn, though, which is why he has begun trialling a new form of rights-enforcement exercise: a knock and talk.
"It's a new thing that I don't think has been done in Scotland before," he explains. "We go round to the infringer's house and knock on the door with a letter with the aim of engaging with people. If you just send a six-page cease and desist letter they won't read it. The point is to engage, say here's why it's a problem and here's what we need you to do."
The overall aim, Mr Hulme says, is to find ways of solving disputes that do not have to end in litigation. Although he recently represented William Grant & Sons in a successful Court of Session case against discount supermarket Lidl – which had been selling a gin that bore a close resemblance to Grants brand Hendrick's – he says court action should generally be seen as a last resort.
"There's a risk that you send the wrong letter to the wrong person and they put it on social media so rights holders can be humiliated for trying to enforce their rights," he says.
"But I've also seen rights holders who think they can bully people into submission and that's not okay.
"Plenty of times I've been instructed and the client says 'this won't play out well, let's just let it go' or else they'll take a soft approach. They might give the infringer a licence – even a free licence – so they're dealing with it in a controlled way. If it's a pop-up shop they might say don't do it next year so they have a year to stop."
One of Mr Hulme's longest-standing clients is the Harris Tweed Authority, which he carries out a general counsel role for. Its first mark was registered in 1909 and the organisation is, Mr Hulme says, "a really good example of what IP rights are all about", with the authority tending only to turn to litigation when there has been a large-scale case of infringement.
"They're selling this cloth that is hand woven by islanders, in their own homes, all around the world," he says. "It's quality cloth but it's the brand that has the intrinsic value. You could replicate it, but it's the brand that people are buying. The interesting thing is that in 1906 a bunch of people got together in Stornoway and said 'let's register this brand', but even they are wary that there's a risk they are seen as being heavy handed."
Looking back over his career, Mr Hulme says that having started out in the recessionary 1990s he was lucky to land a training contract at now-defunct firm Semple Fraser. Coming from Northern Ireland, and with no connections in the legal profession, he remains convinced that he may never have got an interview at the firm if it was not for a misunderstanding on his CV.
"I was really into kayaking and canoeing and had put down that I competed in canoe polo," he recalls. "The person interviewing me asked where I kept my horses – I always wondered if that's how I got my interview."
If the hiring process was "old school", the traineeship was too, with Mr Hulme expected to give himself completely to the job in order to succeed. Though he stresses that more egalitarian hiring practices and an increased focus on work-life balance are to be welcomed, Mr Hulme says Semple Fraser was nevertheless "an amazing place to train".
"I was in Glasgow and all I wanted to do was work and learn to become a lawyer and it was an amazing place to do that, but it was really tough," he says. "I took one day off and I had to work into the night to get everything clear just to get that, but there was such a buzz about the place. Everyone worked incredibly hard and they were so driven and I sometimes wonder if our trainees are missing out on a bit of that. I don't know what the right way to do it is, but I do think there's a benefit to going through that."
After qualifying, Mr Hulme stayed at Semple Fraser for a year and a half before making the move to Dundas & Wilson – at that time part of the Andersen Legal network – "for the money". In hindsight, he says, it was a mistake.
"Andersen Legal was taking over the world and they sold this dream that you could work anywhere and travel the world and do anything," he says. "In practice, it was a very harsh corporate culture that I didn't buy into. I didn't think it was collegiate and it didn't feel like a traditional law firm."
Mr Hulme left Andersen Legal in 2001, not long before the network started to unravel, having been convinced to join legacy firm Burness by its then litigation head Philip Rodney. The attraction, he says, was instant and he has never looked back.
"They were hiring a lot of people and we just clicked right away," he says. "There was no question that was where I was going to go. Philip asked me a few weeks after I joined how I was getting on and I said I could spend my entire career at this firm. I thought it was brilliant because it did have that collegiality.
"One of the reasons I left Andersen Legal was I was in the reception of the Glasgow office and there were some people from the Edinburgh office but they didn't even know each other. We are now bigger than they were then but I hope we have kept a lot of the culture."
Twenty years later and, despite joining the firm to work on a long-running financial services dispute Mr Rodney was running, Mr Hulme has built an IP practice that is top ranked by directories such as Chambers & Partners and the Legal 500. It is, he says, a situation that arose more by accident than by design.
"We did do some IP work then but we didn't have an IP practice; I just had an interest in it," he says. "Back then we were doing things like domain name disputes because people were just discovering that that was a thing. I got interested in it because of the Millennium Bug – it was exciting, new and challenging. I focused so much of my energy building that part of the practice from nothing."
Having built that practice and, despite his belief that litigation should be a last resort, more recently Mr Hulme has been focused on pushing for the establishment of a dedicated Scottish IP court. Alongside advocate Usman Tariq, who also worked on the Hendrick's Gin case, he last year handed a proposal to the Scottish Civil Justice Council that envisioned a court with a single specialist judge and where costs would be capped at £50,000. The overall aim was to stop Scottish matters being heard in other jurisdictions. Due to Covid, the plans have been put on ice for now, but Mr Hulme remains optimistic that it will one day come to fruition.
"England has the Intellectual Property Enterprise Court and it is so successful – a huge amount of energy and effort has gone into that," he says. "We want to adapt the best bits of that and marry it up with the best elements of our system to create that here. I remain optimistic that it will happen, but I'm disappointed that it won't be this year."