Law Society of Scotland achieves AML levy exemption for majority of Scottish law firms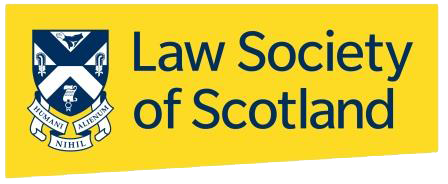 In response to pressure applied by the Law Society of Scotland, plans to introduce a new economic crime levy, will see smaller law firms exempted.
The Law Society opposed the Anti-Money Laundering (AML) levy in principle and put forward arguments stating that it would be wrong to add such a financial burden to all law firms, particularly given the enormous pressure the profession has faced as a result of the pandemic. The society stressed in particular that the targeting of small high street firms with an additional levy, would create a disproportionate burden.
The government response to the consultation and draft legislation provides that small entities with UK revenue of less than £10.2 million, will not have to pay the levy. In real terms, the Law Society has succeeded in ensuring that 97 per cent of eligible firms will be exempt. However, of the 750 law firms in Scotland covered by the scope of the Money Laundering Regulations and therefore potentially eligible to pay the levy, a small number will come in above the revenue threshold and therefore be subject to the additional financial burden.
Lorna Jack, said: "The Law Society of Scotland and our team of dedicated AML professionals is resolute in our fight against money laundering – despite the incredible challenges of the last 18 months, the profession's commitment to keeping the proceeds of crime out of the Scottish legal sector, has not waivered.
"This is a society-wide issue and we were very clear that we opposed the levy in principle, however we are pleased that the UK Government has responded positively to our arguments that small high-street firms should be exempt from an additional economic levy. These firms are often at the coalface in the fight against money laundering and have struggled to keep their heads above water, while continuing to provide much needed legal services and advice to their clients. This will come as welcome news to these small businesses.
"Our call for transparency as to how the funds collected would be distributed and reassurance that they must not be diverted for other general government spending has also been accepted. Plans for an annual report on the levy's operation as well as a more wide-ranging review of the levy by the end of 2027 are included in the Government's response.
"It remains disappointing that around 20 of our largest firms will not be exempt, but we will continue to work with our members to support them through the changes."
The first levy payments will be made in 2023/24 and it is anticipated that £100 million per annum will be raised from 2023/24 onwards.