Law Society criticises SLCC for failing to listen over budget plans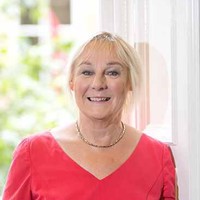 The Law Society of Scotland has criticised Scotland's legal complaints handling body for failing to listen to concerns over its plans to impose a third consecutive above-inflation rise in its budget and levy and has highlighted the need for improved oversight of the organisation.
The Scottish Legal Complaints Commission (SLCC) confirmed today that its budget is set to rise by 9.6 per cent overall.
In its response to the SLCC draft annual budget and levy, which is paid for by the legal profession, the Law Society described the rise as "unreasonable and wrong" in an uncertain and potentially turbulent economic setting.
The confirmed budget for 2019-20 means there has been a rise of almost 40 per cent in just four years, with the legal profession and its clients having to fund an extra £1m of spending in that time.
Law Society president Alison Atack said: "It is imperative that Scotland has an effective and efficient body for the handling of complaints against legal professionals. However, it's important to recognise that overall complaint numbers remain low in the context of the number of transactions carried out by solicitors in Scotland, and despite a rise in the number of complaints in recent years, there are in fact fewer complaints now compared to the previous decade.
"It is hugely frustrating that despite the concerns that we, solicitors and others, including Members of the Scottish Parliament, have raised, the SLCC has failed to listen, instead choosing to impose its third inflation-busting budget and levy on the profession. We can't see any justification for such an increase, which will ultimately risk higher costs for consumers who need legal advice and services."
The Law Society has called for oversight of the SLCC following the third above-inflation rise.
Ms Atack continued: "This third substantial rise in as many years highlights a real need for proper oversight of the organisation. At the moment the SLCC remains free to charge whatever it wants, irrespective of economic or market conditions. The experience of the last few years means there is no confidence in the profession that the SLCC is genuinely open to the arguments presented or to amending their plans in response to its consultation."
The Law Society has also criticised the SLCC's fee for regulating licensed legal services providers, which do not yet exist in Scotland.
Ms Atack said: "While we have been approved, we are yet to be fully authorised by the Scottish Government as a regulator of these new types of business. However, we paid upfront sum of £20,000 last year in anticipation of LLSPs being permitted. Having already paid this substantial sum, it's ridiculous that we are required to pay a further £8,000 when there are not yet any complaints to deal with."