Latest amendments to hate crime bill welcomed by Faculty and Law Society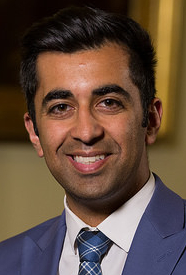 The Faculty of Advocates and the Law Society of Scotland have welcomed the Scottish government's proposed changes to the Hate Crime and Public Order (Scotland) Bill, made in Parliament yesterday.
The proposed amendments, if agreed to by Parliament, would mean a conviction for new offences of "stirring up" hatred would be possible only where it was shown that someone intended to stir up hatred through their actions or behaviour.
The alternative and lower threshold for an offence to be triggered which is currently in the draft legislation, namely if someone's behaviour was "likely to" stir up hatred, is to be removed.
There will be no change to the threshold for the existing stirring up of hatred offences for racial hatred.
Announcing the amendments, Justice Secretary Humza Yousaf said: "I have listened to and reflected carefully on concerns raised over the bill."
He said he recognises that there is a "real risk that if the offences don't require intent to stir up hatred, people may self-censor their activities through a perception that the operation of this aspect of the offences may be used to prosecute what are entirely legitimate acts of expression".
He added: "I hope this fundamental change will provide necessary reassurance that the new stirring up hatred offences strike an appropriate balance between respecting freedom of expression while protecting those impacted by people who set out to stir up hatred in others."
Roddy Dunlop QC said that the Faculty had previously set out a number of concerns and proposals to amend the bill to introduce the intention element. He acknowledged that the Scottish government has listened to that concern and said the amendments are welcome.
However, he said: "It does not address all of the Faculty's concerns about potential impact on freedom of expression, and Faculty will continue to work with government to address those other concerns."
The Law Society also welcomed the changes. Amanda Miller, president of the Law Society, said she was pleased that the government had listened to the concerns raised.
She said: "We welcome proposals to strengthen the bill in relation to the new 'stirring up' offence to include the requirement of intention. This will alleviate concerns that offences could be committed by people expressing controversial views but where they have no intention of stirring up hatred against any group.
"We are also pleased to see the Cabinet Secretary will consider amendments regarding clarification of reasonable defence and freedom of expression. We would support his aim of reviewing the use of archaic language which should not be a part of modern consolidated legislation."
Mr Yousaf has said that he was "keen to find common ground" and is "confident that, going forward, the debate around the bill will help build consensus on how we effectively tackle hate crime."