Interdict granted in IP dispute over lookalike gin products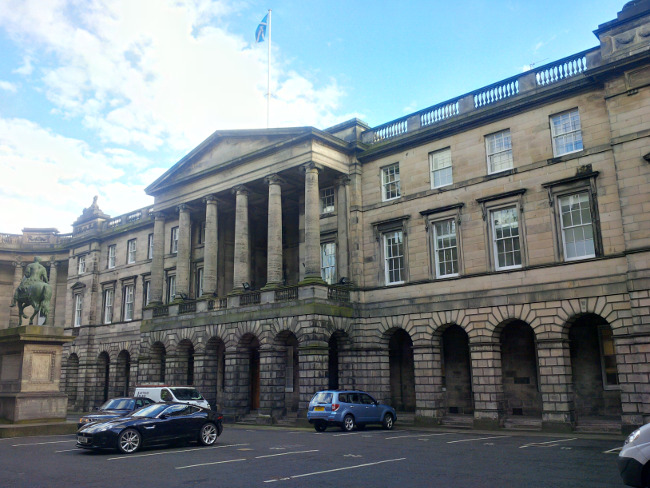 Usman Tariq and Dean of Faculty, Roddy Dunlop QC, were counsel in a high-profile intellectual property dispute concerning lookalike products sold by supermarkets.
They acted together with Burness Paull LLP for William Grant & Sons, the owner of the famous Hendrick's Gin, in proceedings against Lidl in relation to the sale of Lidl's own-brand Hampstead Gin. The Court of Session granted William Grant & Sons an interim interdict which prevents Lidl from selling Hampstead gin during the course of this action.
William Grant & Sons are the owner of a trade mark in the shape of the Hendrick's Gin bottle, bearing a diamond-shape label, which is registered in class 33 for alcoholic beverages. Hendrick's Gin is bottled in a dark brown/black and opaque, apothecary-style bottle bearing a diamond-shaped label.
Lidl had sold Hampstead gin in its stores for at least 10 years. In late 2020, Lidl re-designed the shape and label of Hampstead Gin. The re-designed bottle and label was found to be similar to the Hendrick's trade mark.
Lord Clark held that there was a prima facie case under section 10(3) of the Trade Marks Act 1994. He noted that there was a reasonable prospect of William Grant & Sons showing that Lidl intended to benefit from the reputation and goodwill of the Hendrick's trade mark; "it is difficult to view the re-design, including the change in colour of the bottle, as accidental or coincidental"; "it is readily to be inferred that, in taking these steps, the defenders' plan was to increase the attraction of the Hampstead product to their customers"; and "there is some support … for the proposition of Lidl riding on the coat-tails of the Hendrick's mark so as to benefit from its attraction and also that this could influence the economic behaviour of the defenders' customers".
The judge also held that the balance of convenience favoured the grant of interim interdict. He did so on the basis that Hampstead gin with the re-designed bottle and label was a relatively new product whereas Hendrick's gin has been on the market for many years and has an established reputation; the sale of Hampstead gin with the re-designed bottle and label could damage the Hendrick's brand while the action was pending; any loss and damage to William Grant & Sons arising from lost sales and dilution of its brand would be difficult to quantify; and Lidl could use an alternative design for the bottle and label of Hampstead gin if it wished to sell the gin during the course of the action.
This action comes months after Marks & Spencer raised proceedings for trade mark infringement in the English High Court in relation to its Colin the Caterpillar cake against Aldi for its Cuthbert the Caterpillar cake.
The opinion of the court is available here.