In pictures… Michele De Iaco awarded Cloch prize for LLM performance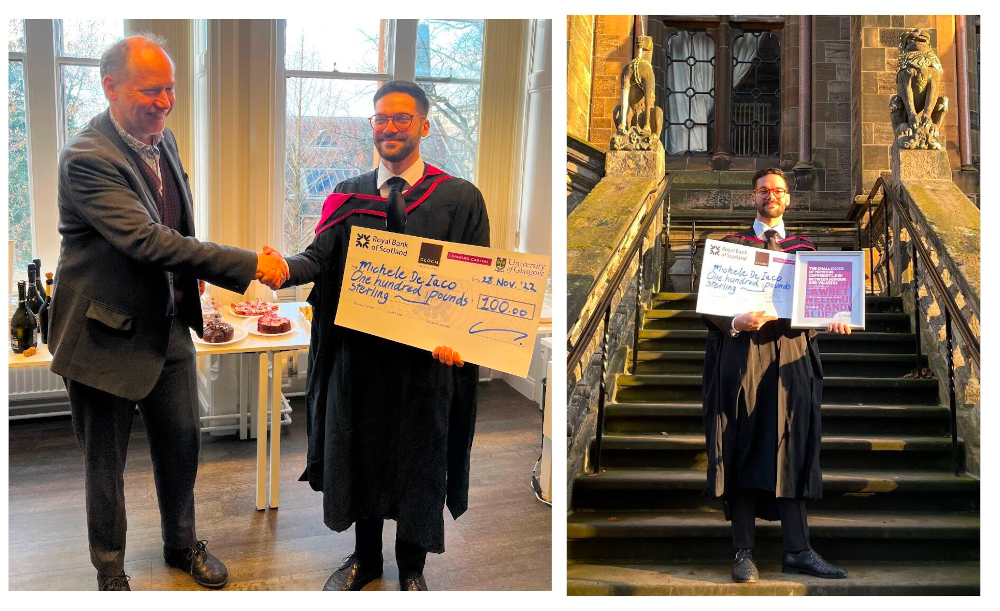 Cloch Solicitors congratulated University of Glasgow LLM graduate Michele De Iaco – the 2022 winner of the University of Glasgow LLM Cloch Prize for Intellectual Property and the Digital Economy, which is awarded to the top student across the programme.
He scored the highest GPA, having obtained distinction grades in all his courses as well as his dissertation.
The award was presented by Martin Kretschmer, professor of intellectual property law and director of CREATe, during the LLM graduation ceremony earlier this month at the University of Glasgow.