Harper Macleod and Scottish EDGE extend decade-long partnership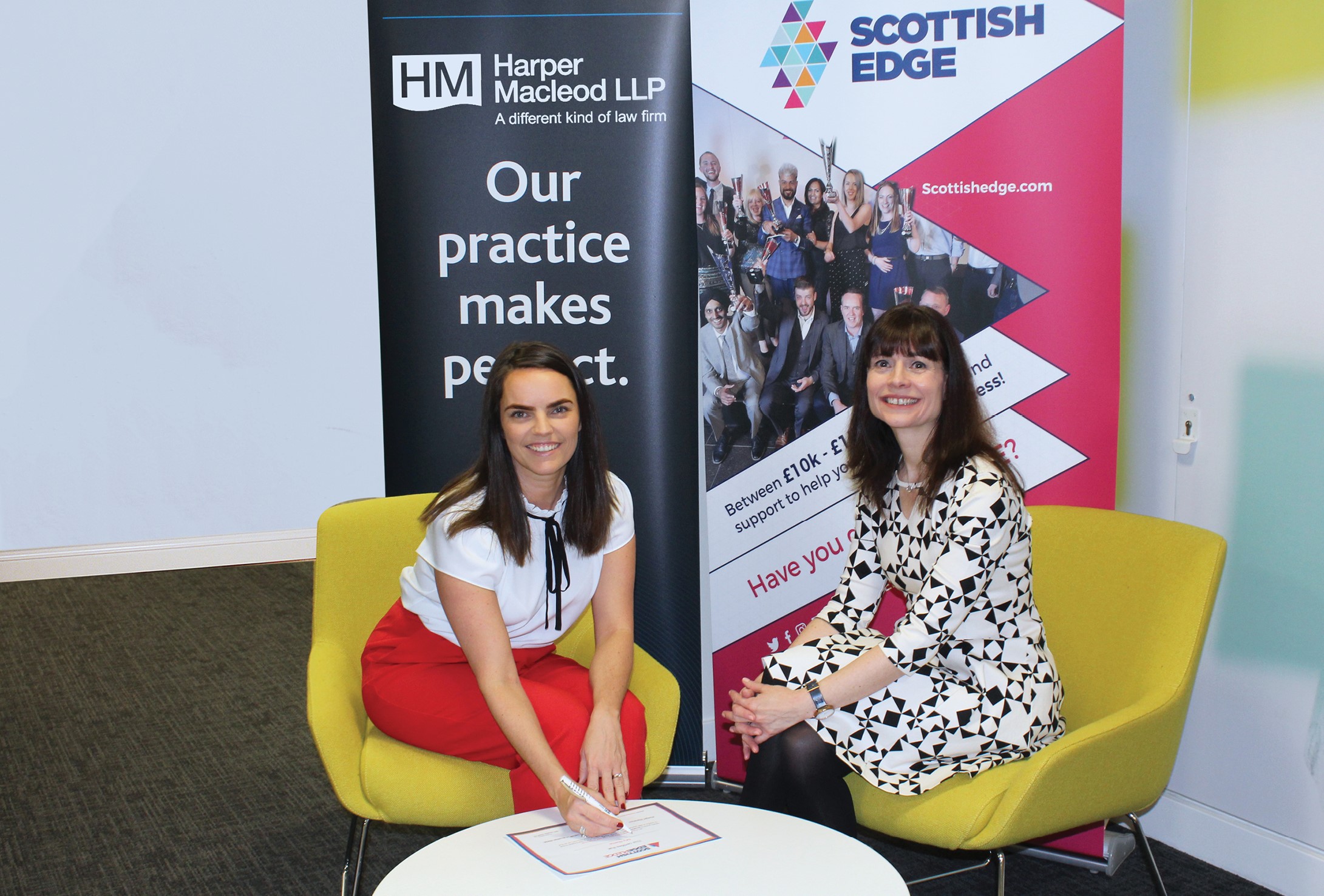 Harper Macleod has extended its longstanding partnership with Scottish EDGE.
The collaboration, now in its tenth year, has helped to support hundreds of young and growing Scottish businesses.
Harper Macleod has been involved with Scottish EDGE since its inception, advising on the set up of the competition and being a key partner over the last 10 years.
Evelyn McDonald, chief executive of Scottish EDGE, said: "The support of Harper Macleod, alongside our other partners, is vital and allows us to continue to nurture and support hundreds of businesses across Scotland as they create new jobs and contribute to the Scottish economy.
"The partnership delivers real impact not only to EDGE as an organisation, but to the businesses and individuals who are awarded funding.
"We've seen time and time again how EDGE funding has been the catalyst for growth and change, which wouldn't have been possible without our supporters."
Jo Nisbet, a corporate partner at Harper Macleod, said: "Our partnership with Scottish EDGE is extremely important to us, knowing that we make a tangible difference to businesses at a crucial stage of their lifecycle.
"Scottish EDGE has an impact like no other business competition that goes beyond funding and extends to advice and support, coming from a deep understanding of what it takes to start and grow a successful business."