GCU and City of Glasgow College to face off in Sheriff Principal's moot final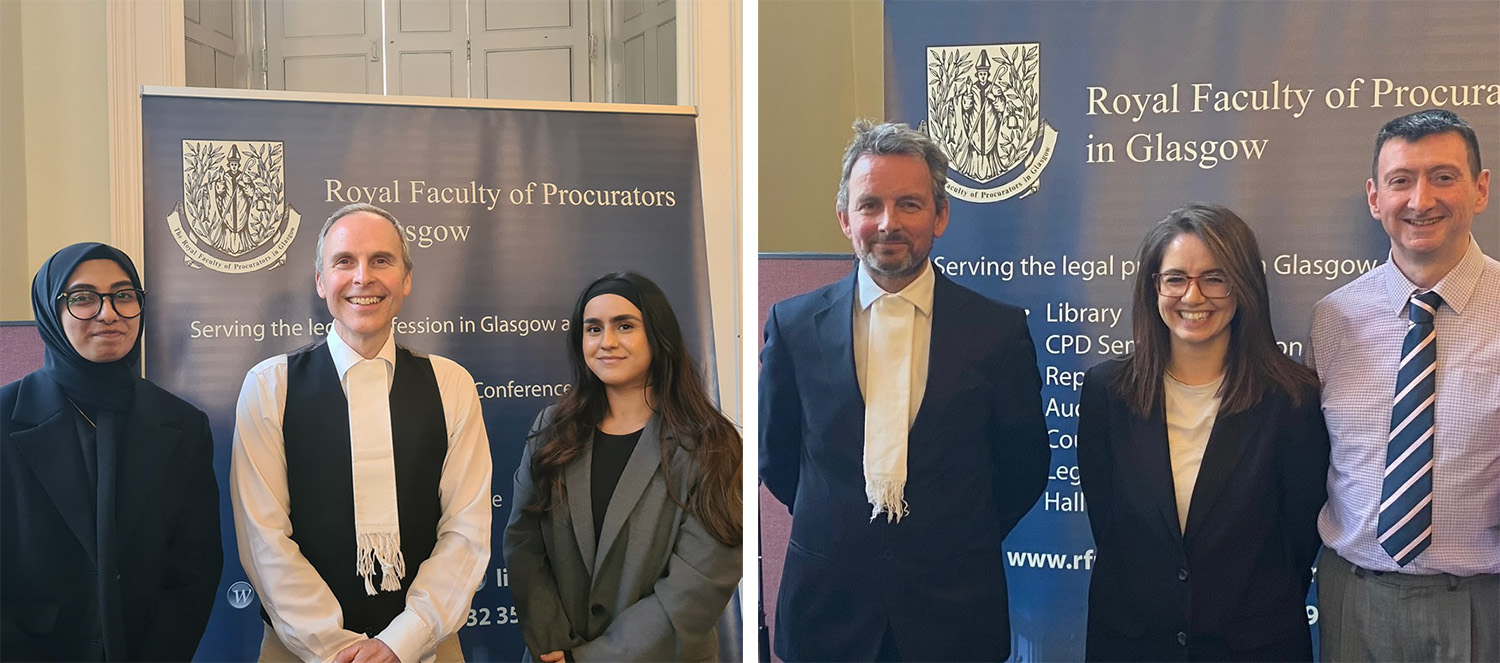 Glasgow's Sheriff Principal Aisha Anwar is to preside over the final of a prestigious student mooting competition.
The event at the Royal Faculty of Procurators in Glasgow next Wednesday 24 May will see teams from Glasgow Caledonian University (GCU) and City of Glasgow College battle it out against the clock.
The hard-working students – Zara Tahir and Fiza Ali for GCU, and Peter Hutton and Mhairi Fairlie for City of Glasgow College – took part in two closely contested preliminary rounds before securing a place in the final.
Dean of the Faculty, Austin Lafferty, said: "The Royal Faculty is delighted to have inaugurated and hosted the Sheriff Principal's Mooting Competition.
"It helps to cement our relationships with the universities and colleges in Glasgow, where the future legal profession will come from.
"We are indebted to the Sheriff Principal Aisha Anwar and the Glasgow sheriffs who have so willingly and expertly presided over the moots.
"The event is the brainchild of our Education Convener Charles Hennessy who has created a sure fire hit for this and future years."
This is the inaugural year of the competition aimed at first and second year law students. The final will be held at RFPG, 12 Nelson Mandela Place G2 1BT at 5.30pm on May 24, followed by a drinks reception. The winners will receive a trophy and work experience within a law firm.