Faculty: Tim Haddow returns from naval duties in Japan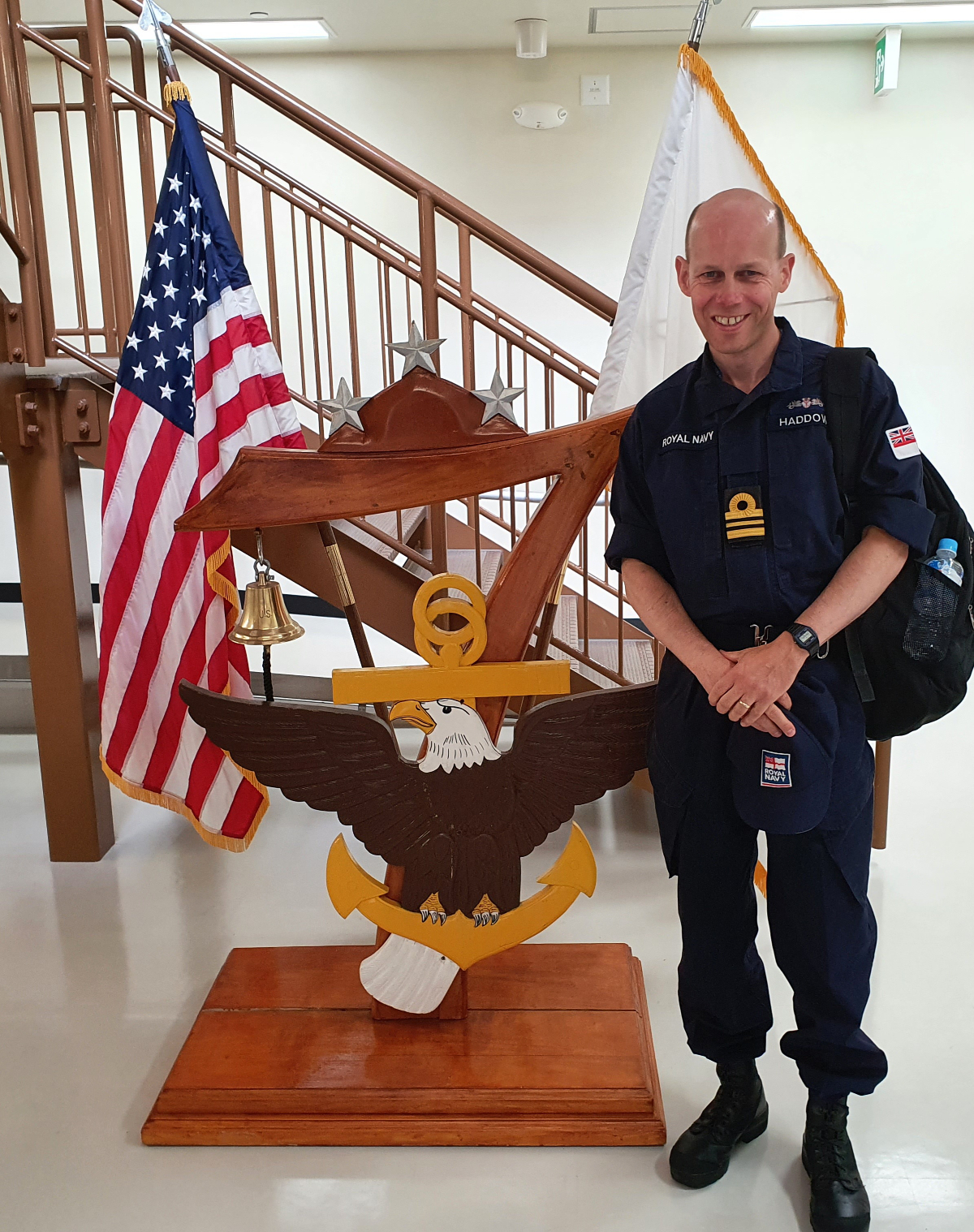 Advocate Tim Haddow has returned to practice after completing a short mobilisation in his capacity as an officer in the Royal Naval Reserve.
As Lieutenant Commander Haddow, he was mobilised to the staff of Commander UK Carrier Strike Group in late July. He deployed to Japan as liaison officer to the staff of Commander US Seventh Fleet, the major US naval command in the Western Indo-Pacific Region.
Mr Haddow was involved in a range of duties, including briefing UK Carrier Strike Group activity and plans to the US commanders and working with US Navy and Japanese Maritime Self-Defence Force colleagues to support the planning and execution of multi-national operations and exercises in the Philippines Sea and the East China Sea.
He also assisted the defence attaché, Tokyo, and his staff in organising a successful visit by the strike group's flagship, the HMS Queen Elizabeth, to Japan – the first such visit by a UK aircraft carrier for many years.
"It's been an amazing opportunity to travel to Japan and be part of the HMS Queen Elizabeth's first global deployment. It was also a real pleasure to work with my American and Japanese colleagues to help deliver some very significant periods of interoperation with the UK's friends and partners in the Indo-Pacific region," said Mr Haddow.
Roddy Dunlop QC, Dean of Faculty, said: "One of the strengths of the Faculty of Advocates has always been the sheer diversity of expertise and experience that we have amongst our members. And one of the joys of my position is seeing our members contributing to society, not just as lawyers, but in many, many other capacities. Faculty will continue to support all our members in these wider activities, knowing the benefit it brings to both society and Faculty."
Mr Haddow is a member of Themis Advocates. He was admitted to Faculty in 2016, following a 19-year career in the Royal Navy as a warfare and engineering specialist. He maintains a broad civil practice which includes public and commercial work in the Court of Session, Sheriff Court and tribunals systems.