Faculty supports Bloody Scotland festival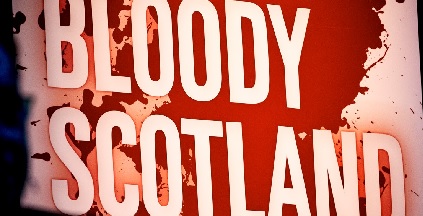 The Faculty of Advocates is once again supporting Scotland's annual international crime writing festival, Bloody Scotland, as it returns with a comprehensive programme this weekend that features a host of international and Scottish authors.
Restricted to online events only last year due to the pandemic, the festival will feature a mix of virtual and in-person events in Stirling from Friday 17 September to Sunday 19 September.
This year Faculty is sponsoring the Bloody Scottish History event at the festival, which features Denise Mina, Ambrose Parry and Craig Russell, each of whom has recently published a novel inspired by events in Scottish history. Among the many other authors participating in the festival are Stephen King, Kathy Reichs, Ian Rankin, Val McDermid, Lee Child, and Karin Slaughter.
Also on the programme is the announcement of the winner of the McIlvanney Prize for crime novel of the year, now in its ninth year, as well as the recipient of this year's Bloody Scotland Debut Prize.
Faculty has been a key supporter of the festival for several years, including sponsorship of the gala opening reception at the Church of the Holy Rood and the torchlit procession.
In 2019, it staged You the Jury written by Douglas Skelton, as part of the Bloody Scotland festival programme. Based on an actual case, the play saw advocates from the Faculty, court staff, a retired judge and scientists all playing a part, along with selected members of the audience as the jury.
The Alberts Hall and Golden Lion venues will operate at reduced capacity to allow all those attending sufficient space to social distance where required. The organisers expect that those attending have been double vaccinated.
Click here to make online bookings and view the programme. Today is the last day to get discounted digital passes for the event.