Advocates in Burke & Hare show at Fringe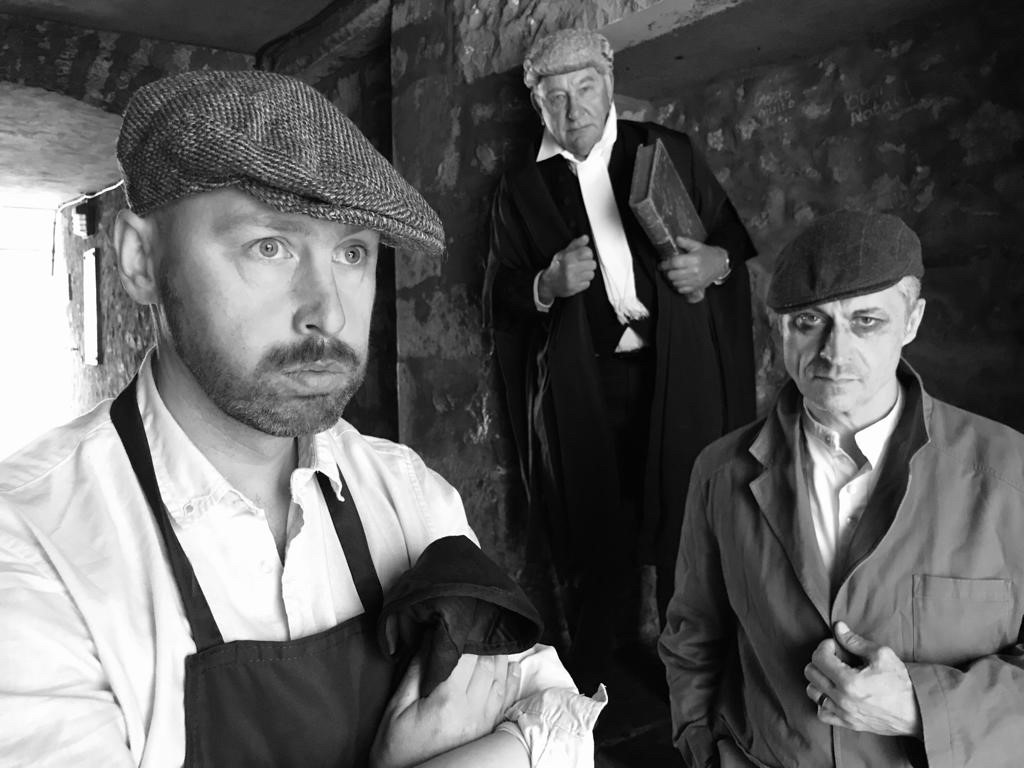 Advocates Frank Burr and Roddy MacLeod are appearing in Flesh, a musical penned by Derek Batchelor QC, during this year's Fringe.
The black comedy tells the story of the Burke and Hare murders – the 'gruesome twosome' killed 16 people during 1828 in Edinburgh and sold the bodies to Dr Robert Knox for dissection at his anatomy lectures.
Mr Burr will appear as the aloof, ambitious and arrogant anatomist Dr Robert Knox, curator of the Museum of Comparative Anatomy in Edinburgh. He has been acting since the age of six and has performed with the Haddo players in Aberdeenshire, with Onstage 66, Leith Theatre and with the Wardie Players. He has also sung, along with the broadcaster Richard Baker, with the Haddo House Choral and Operatic Society.
Mr MacLeod plays the part of William Hare, a somewhat different role from his last appearance as a Panto Dame in his AmDram group in the Borders. During the day he can often be seen in the very room at Parliament House where the murder trial was held, during which the real Hare turned King's evidence and sealed his fellow murderer Burke's fate.
The script was written by Derek Batchelor QC. Now retired, Mr Batchelor describes himself as a "busy granddad and trainee golfer" and has also authored two books. Along with the rest of a stellar cast, Mr Burr and Mr MacLeod will bring his script to life alongside several songs written by John Montgomery, whose previous work includes two other musicals.
"It's great to team up with a talented musician and composer in John Montgomery. We have a vibrant musical with elements of rock, opera, ballad and Celtic folk all performed by a diverse, energetic and multi-talented cast. You'll kick yourself if you miss it!" said Mr Batchelor.
Flesh runs from 5 August to 13 August at Surgeons Hall in Edinburgh. Tickets range from £12 to £15. For more information and to book tickets go to www.fleshthemusical.com.