Extra issue identified by Faculty for cohabitation review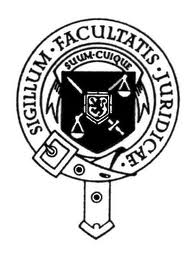 An addition to a discussion paper on cohabitation has been put forward by the Faculty of Advocates.
The Scottish Law Commission paper examines statutory financial rights for cohabitants, and the distinction, if any, there should be with spouses and civil partners.
In a response, the Faculty identified "multiple contemporaneous relationships" as an omission from the paper.
"A person who is still married or a person still in a civil partnership may cohabit in the context of a new relationship. If that person is to be subject to claims from a spouse or civil partner and a cohabitant, that may give rise to complexity and a need to prioritise between the two claims," said the Faculty.
"It may be considered unfair for the claim of a spouse to be reduced by reference to the need to provide for a cohabitant. There may equally be concerns about a person claiming financial provision from a spouse and at the same time from a inhabitant.
"This issue is not addressed in the Discussion Paper and should, in our view, be considered. The problems arising from contemporaneous marriage and cohabitation may be avoided to some degree by recognition of different purposes for the two sets of provisions."
In other submissions, the Faculty said that, in relation to statutory financial rights for cohabitants, provisions in the Family Law (Scotland) Act 2006 were "over-complex and unclear" and in need of reform.
It supported a new definition of "cohabitant", and suggested: "The key elements for present purposes are that the couple have been living as partners in an intimate and committed relationship characterised by emotional and financial interdependence and they are not married or civil partners. We would favour a broad general definition based on these key elements."
The Faculty favoured retention of a one-year time limit after separation for making a claim, with a discretion to the court to extend the limit "if it seems equitable to do so".