EU agrees on landmark new rules for Big Tech companies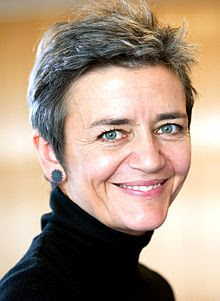 The European Union has reached political agreement on landmark new legislation aimed at addressing "systemic misbehaviour" among so-called Big Tech companies such as Google, Apple, Amazon and Facebook.
The Digital Markets Act (DMA) will blacklist certain practices used by large platforms acting as "gatekeepers" and enable the European Commission to carry out market investigations and sanction non-compliant behaviour.
A text provisionally agreed by negotiators for the European Parliament and the European Council targets large companies providing so-called "core platform services" most prone to unfair business practices, such as social networks or search engines, with a market capitalisation of at least €75 billion or an annual turnover of €7.5 billion.
To be designated as "gatekeepers", these companies must also provide certain services such as browsers, messengers or social media, which have at least 45 million monthly end users in the EU and 10,000 annual business users.
The text also stipulates that the largest messaging services (such as WhatsApp, Facebook Messenger or iMessage) will have to open up and interoperate with smaller messaging platforms, if they so request. Users of small or big platforms would then be able to exchange messages, send files or make video calls across messaging apps.
The EU has also agreed to assess the prospects of a similar interoperability obligation for social networks at a future date.
Margrethe Vestager, the executive vice-president of the European Commission for A Europe Fit for the Digital Age, said: "For companies that play a role as gatekeepers, now the Digital Markets Act will set the rules of the game.
"This is similar to what has been done a long time ago in sectors such as banking, telecoms, energy, transport where regulation and competition rules work hand in hand. At long last, we establish the same reality here.
"These are all markets in which some firms play a special role that requires greater regulatory oversight. And this is something that many jurisdictions around the world have come to realise."