New EU law research commissioned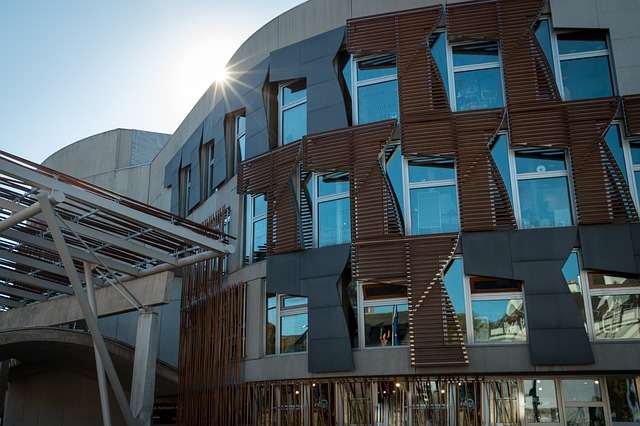 New research which will allow Scottish Parliament committees to keep up to date with EU legislative policy developments has been commissioned by Holyrood's Constitution, Europe, External Affairs and Culture Committee.
Following Brexit, the Scottish government committed to 'keeping pace' with EU law. By exploring changes to EU law in areas such as environmental protection, animal health and welfare and equality and human rights, the research will allow the Parliament to scrutinise which areas will be most impacted by this commitment.
The research will take the form of an EU law tracker and will see two reports a year delivered to the Constitution, Europe, External Affairs and Culture Committee which will include a number of case studies outlining changes to EU law. These reports will allow parliamentary committees to scrutinise the Scottish government's keeping pace commitment within their remits.
Committee convener, Clare Adamson MSP, said: "The UK including Scotland is no longer legally required to comply with EU law. But for many businesses in Scotland, being aware of EU legislation is crucial to meet the regulatory requirements of this significant export market.
"The Scottish government made a commitment to keep pace with EU law, and report regularly on this. But it is our job to scrutinise the extent to which this is happening. The research announced today will aid this scrutiny and help us as we examine the instances where the Scottish government is, and indeed is not, keeping pace.
"This research will not only benefit the Parliament. It will also help businesses and stakeholders to maintain awareness of the legislative framework. Something which is vital for them if they wish to access the European market."
The work will be undertaken by Dr Lisa Claire Whitten from Queen's University Belfast.
Speaking as the research was commissioned, Dr Whitten said: "The opportunity to carry out this innovative research is an honour. Since the end of the UK Transition Period, in January 2021, I've been involved in a project that tracks changes in EU law that apply in Northern Ireland under the Protocol/Windsor Framework – doing so has yielded important insights into the evolving nature of, respectively, the EU and the UK legislative landscapes after Brexit. I am therefore delighted to be able to build on this work as I take forward the EU Law Tracker research on behalf of the Scottish Parliament.
"It is my intention, through this research, to help provide clarity and support scrutiny of the Scottish government policy to alignment with EU law after Brexit."