EHRC sex data advice 'misrepresents the law'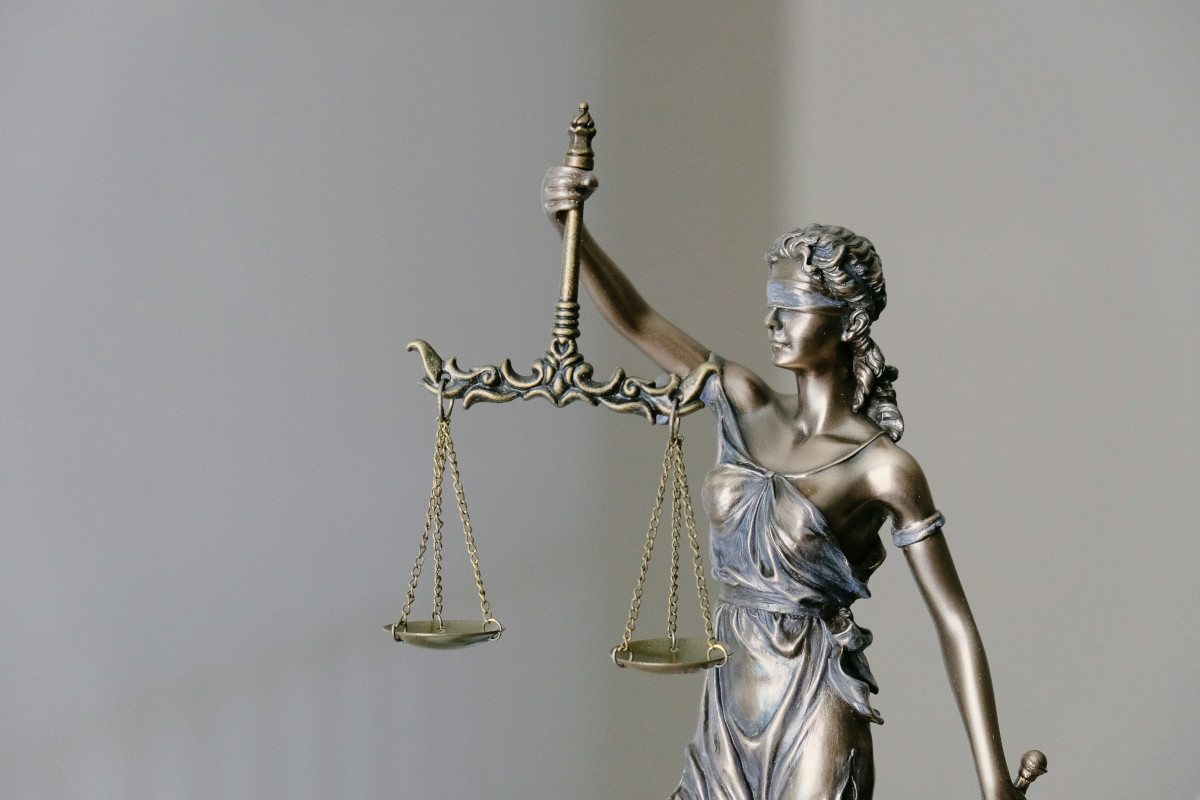 A statement made by the Equality and Human Rights Commission (EHRC) about the lawfulness of requesting, gathering and collating data on individuals' biological sex "misrepresents the law", according to a legal opinion commissioned by Woman's Place UK (WPUK).
Asking an individual their sex at birth will not necessarily infringe their human rights, the opinion by Aidan O'Neill QC states.
In September 2019, the EHRC submitted a statement to the Scottish government's Sex and Gender in Data Working Group.
Published on the Scottish government's website, the statement reads: "There are important human rights considerations that need to be considered when asking employees or service users to state their sex, especially in regard to people's right to privacy under Article 8 of the ECHR and the Human Rights Act 1998.
"Forcing trans employees or service users to disclose their sex as assigned at birth would be a potential violation of their human rights, particularly their right to privacy and dignity under Article 8. In addition, forcing a trans person without a Gender Recognition Certificate (GRC) to disclose their legal sex would result in that person being 'outed' as a trans person. It is also a criminal offence under the Gender Recognition Act 2004 for a person who has acquired the information in an official capacity, to disclose information relating another person's application for a GRC or their gender prior to grant of the GRC. In some instances, forcing people to 'out' themselves will also breach the Equality Act 2010."
The legal opinion from Mr O'Neill states, however, that "these privacy rights are not absolute and individuals do not have a universal veto on what can and cannot be asked of them" and that "it will not constitute (unlawful) interference with those rights provided that the collation and/or disclosure is done in accordance with the law and separately may be said to be 'necessary' within the context of the proportionality test".
Mr O'Neill also advised that "there is nothing in the GRA [Gender Recognition Act] to require the expunging or re-writing of past history, or to require that the previous state of affairs be expunged from the records of officialdom, or the eliminating or denial of the memories of individual who knew the person in a non-official capacity in their original birth sex." He concluded that "a mandatory question relative to 'what was your sex at birth' will not constitute an unlawful intrusion into an individual's right to respect for their private life…if the information is required by a public authority or a private body exercising public law functions in accordance with law, and the information is properly necessary for the achievement of a legitimate aim."
WPUK has written to Rebecca Hilsenrath, CEO of EHRC, to request the withdrawal of this advice and to ask that the commission contacts any organisations to which it has provided similar advice on this issue.
Kiri Tunks, co-founder of Woman's Place UK, said: "One of WPUK's consistent aims has been to ensure there are mechanisms in place to collect robust, high quality data on sex, which is vital if we are to measure and remedy the discrimination experienced by women on the basis of sex. We were therefore extremely concerned to note the commission's submission to the Scottish government's Sex and Gender in Data working group.
"We are heartened by the advice we have received from Aidan O'Neill QC that asking for individuals' sex at birth is lawful if the information is required by a public authority or private body exercising a public law function, and that the information is necessary for the achievement of a legitimate aim. We have written to the Commission to request that it withdraws this statement, pending a review of its position, taking account of the relevant legal sources and that it contacts any other organisations to which it has provided similar advice on this issue, indicating that the advice is now under review."
Alice Sullivan, professor of sociology at University College London, added: "Sex is a fundamental demographic variable and a powerful determinant of a wide range of social and economic outcomes, from offending rates and the likelihood of being a victim of sexual assault, to mortality rates and educational attainment. As a quantitative social scientist, the collection of robust, high quality data on sex is essential.
"It concerns me that we are already losing robust data on sex, with more and more public and private organisations either replacing the collection of data on sex with data on self-declared gender identity, or ceasing to collect data on sex entirely. Earlier this year, the Office for National Statistics informed me that collecting data on biological sex in the next UK census might be unlawful under ECHR Article 8. I therefore welcome this advice and look forward to the Commission withdrawing their statement."
MurrayBlackburnMackenzie said in a statement: "We welcome the conclusions of the legal opinion commissioned by WPUK, which advises that it is lawful to collect data on biological sex.
"The suggestion that it is hurtful, or even potentially unlawful, to ask a person about their sex at birth has gained traction in recent years. For instance, during the passage of the Census (Amendment) (Scotland) Bill, a number of groups claimed that Article 8 of ECHR made it impossible to collect data on sex. By contrast, we note that data collection exercises frequently ask respondents about sensitive or personal subjects, including health, disability and sexuality.
"If it is widely accepted that it is wrong, in principle, to ask a person about their sex at birth, this will result in the eventual loss of data on a core demographic variable. Indeed, we are already losing robust, high quality data on sex across a number of policy areas in Scotland."