Employment lawyer Russell Eadie joins Navigator Employment Law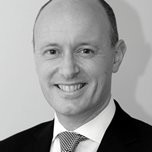 Russell Eadie has joined the team at Navigator Employment Law. Mr Eadie is an experienced employment lawyer having spent more than 20 years working in this area, almost exclusively for employers or senior executives.
Over those years, he has worked at various levels and was latterly a partner in a large and well known Scottish firm with offices in Edinburgh and Glasgow where he provided employment law advice to clients and HR support to employees of the firm in his role as staff partner.
Managing director of Navigator, Gareth McKnight, said: "in such challenging times, our clients expect robust counsel from experienced lawyers and so we are absolutely delighted to welcome Russell to the team and our wider client group."