DCC Will Kerr and Dr Hannah Graham appointed to Scottish Sentencing Council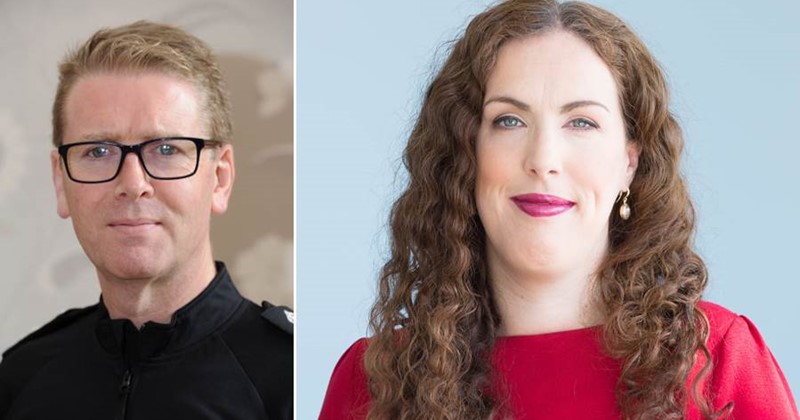 Two new members have been appointed to fill vacant positions on the Scottish Sentencing Council.
Dr Hannah Graham has been appointed as a lay member of the council, replacing Professor Neil Hutton. Dr Graham is a senior lecturer in criminology at the Scottish Centre for Crime and Justice Research at the University of Stirling. She has previously worked as a criminologist at the University of Tasmania in Australia.
Deputy chief constable Will Kerr OBE has been appointed constable member, replacing the Chief Constable of Police Scotland, Iain Livingstone, on the council. DCC Kerr joined Police Scotland in September 2018, following which he was appointed as deputy chief constable for local policing. DCC Kerr had over 27 years policing service in Northern Ireland before moving to a director's role in the National Crime Agency in January 2017.
Chair of the council, Lady Dorrian, the Lord Justice Clerk, said: "I am delighted to welcome Dr Hannah Graham and DCC Will Kerr to the Scottish Sentencing Council. Their knowledge and expertise will be invaluable to the council over the next few years as we continue our ambitious work programme and look towards developing our next business plan.
"Next year will be a busy and exciting time for the council as we get set to launch a public consultation on the sentencing of young people, respond to the recent consultation on the draft sentencing process guideline, and continue to develop guidelines on death by driving and sexual offences."
Dr Graham and DCC Kerr have been appointed for a five-year term and will serve on the council until December 2024. Both members were appointed by Scottish ministers in consultation with the Lord Justice General.