Sentencing guideline 'benefit to public', says Faculty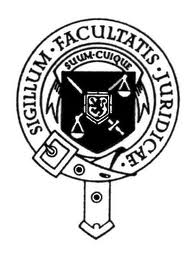 A draft guideline on sentencing has been hailed by the Faculty of Advocates as "concise and easy to understand" and a benefit to the public.
The sentencing process has been prepared by the Scottish Sentencing Council and aims to set out the various steps taken by judges in making a sentencing decision, and factors which may be taken into account.
The council sought views on the guideline in a public consultation, and the Faculty said in a response that it agreed the guideline would lead to an increase in public understanding of how sentencing decisions were made.
"In our opinion, the major benefit of the guideline overall is that it sets out, in a concise and easy to understand document, the various steps through which a court must go when sentencing. It demystifies and places on a formal setting the 'instinctive synthesis' of sentencing," the Faculty stated.
"The public will benefit from having an easily understood document which explains and, to a point, justifies the sentencing process. The guideline also formalises what courts require to do on sentencing which will assist as an aide memoire to the courts on sentencing, perhaps helping to homogenise sentencing decisions, in a positive sense."
The Faculty made a number of suggestions on potential improvements to the guideline – such as including specific mention of an offender's general personal circumstances and background in a list of mitigating factors, and setting out in more detail the justification for sentencing discount.
Also, the Faculty expressed slight concerns about the way "culpability" and "harm" were dealt with in guidance on assessing the seriousness of an offence.
"In terms of culpability, the guidelines as presently drafted do not indicate what should be done in circumstances where the mental attitude of the offender is not known or cannot be discerned…It would be helpful if the guideline could be expanded to explain that, presumably as intended, it covers physical harm, but also emotional harm, financial harm, and damage to property, perhaps among other forms of harm," said the Faculty.