Database of miscarriages of justice in UK launched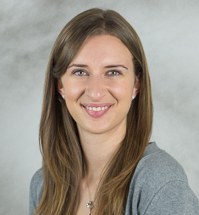 A new database showing miscarriages of justice that have occurred over the past 50 years in all of the UK's legal jurisdictions has been launched at the University of Exeter.
The Laboratory for Evidence-Based Justice, based at Exeter Law School, is a new research group working at the intersection of cognitive psychology, data science, and law.
The new database, created by the lab, includes the most comprehensive set of information to date about convictions overturned as a result of factual error in the UK, and covers cases in England and Wales, Northern Ireland, and Scotland, from 1970 to the present.
It currently contains details of 346 cases, classified according to the cause of the miscarriage of justice, the offence involved and the relevant jurisdiction.
According to these classifications, one hundred and forty-three (41 per cent) of the miscarriages of justice involved unreliable witness testimony, 91 (26 per cent) involved a false or unreliable confession, 75 (22 per cent) involved false or misleading forensic science, and 73 (21 per cent) involved inadequate disclosure.
The database gives a range of information about each case and includes links to relevant press and legal documentation. It also provides information about key identified causes of miscarriages of justice more generally through "wikis" that can be added to by researchers, practitioners, and members of the public.
The creators hope that the publicly available database will assist in research to improve evidence evaluation and help those who may have been wrongfully convicted themselves.
Dr Rebecca Helm, the director of the lab, said: "When people discuss miscarriages of justice in the UK, they often refer to famous cases such as the cases of the Guildford 4 or Birmingham 6. However, these cases represent the tip of the iceberg and miscarriages of justice still occur quite frequently.
"Using data from existing miscarriages of justice is important in identifying problems with evidence evaluation, and in protecting those interacting with the criminal justice system in the future."