Burges Salmon promotes Claire MacLean to partner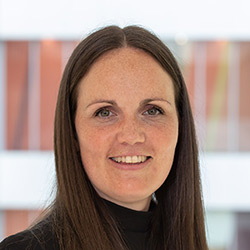 Burges Salmon has announced appointment of five new partners, including Claire MacLean in Edinburgh.
Ms MacLean was one of the original team members who joined Burges Salmon when the firm launched in Edinburgh in 2019.
She has over 16 years' experience delivering real estate legal services, with a particular emphasis on projects within the energy sector acting for developers, investors and funders and in the built environment sector specialising in cross border portfolio transactions, hotels, industrial & logistics and offices.
The other new partners are Alex Minhinick, Charlotte Whitaker, Alec Whiter and Alex Lloyd.
Burges Salmon's managing partner, Roger Bull, said: "We are have an incredibly talented team of lawyers and business service professionals at Burges Salmon, and I am delighted to share the news that we have welcomed five of our exceptional colleagues - Claire, Alex, Charlotte, Alec and Alex – as new partners from 1 May 2023."
He added: "With strong technical and leadership skills, they will play an important role in ensuring we continue to provide exceptional client service and in supporting the ongoing success of the firm in the years to come."