Aberdeen solicitor avoids being struck off for failing to pay advocates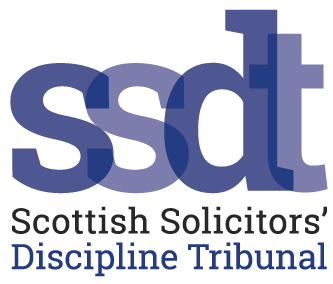 An Aberdeen solicitor who fell on hard times was spared being struck off after being found guilty of professional misconduct for failing to pay two advocates for their work.
Solicitor Graeme Murray was found guilty by the Scottish Solicitors' Discipline Tribunal (SSDT) in May 2018, but the decision was not published until this week.
Mr Murray's firm, Graeme Murray & Co., instructed advocates Kirsty Malcolm, Catherine Dowdalls QC, Jonathan Mitchell QC and Isobel Wylie to carry out work between 2010 and 2014 but failed to pay them.
As a consequence of the firm's failure to respond to correspondence and failure to make payment of the outstanding fees, the Dean of Faculty made a complaint on behalf of the four advocates.
The tribunal said Mr Murray had "neglected his professional duty" and his conduct was "a serious and reprehensible departure from the standards of conduct to be expected of competent and reputable solicitors".
In mitigation, the tribunal accepted that Mr Murray had not received payment from clients and was not the person in the firm who had instructed counsel in these cases, even if he was ultimately responsible for them.
The tribunal censured Mr Murray and ordered a restriction on his practising certificate which would allow him to work only as a qualified assistant employed by someone approved by the Law Society for two years.