Naomi Pryde joins DWF as partner and head of Scottish commercial litigation
---

---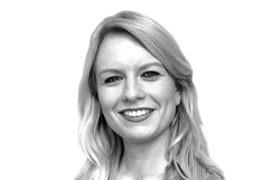 Commercial litigation specialist Naomi Pryde has joined DWF from Dentons UKMEA LLP.
Ms Pryde has particular experience in complex contract disputes, property litigations and the recovery of assets under the Proceeds of Crime Act 2002 and her work spans English, Scottish and international markets.
She joins a team of 20 litigation professionals based in Scotland including recent arrivals finance litigation partner Ricky Cannon and associate Neale Tosh.
Her existing clients range from FTSE 100, multinational household names from the public and private sector to high-net-worth individuals.
Head of litigation at DWF, Graham Dagnall, said: "Reforms to litigation in Scotland mean that the market is experiencing the most significant changes in over 100 years.
"Naomi brings a breadth of cross-border expertise and clientele that will help to continue building DWF's reputation as a leader in the Scottish litigation market, as well as playing a vital role in the wider development of the national practice."
Ms Pryde added: "This is an exciting time to join DWF. The commercial litigation team has a leading presence in Scotland, which gives me an excellent platform from which to develop client relationships in the region and across national and international borders.
"Having a broad range of experience in firms including Tods Murray and Dentons, I have a refined understanding of the commercial back-drop affecting local, national and international organisations, across sectors. This, as well as the strong team at DWF will enable me to further develop what is already a thriving practice in Scotland for our clients."