Justice survey records 16 per cent decline in crime
---
---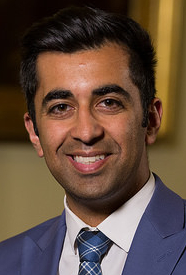 There has been a 16 per cent fall crime in Scotland since 2016-17, new figures show.
Less than one in a hundred people (0.7 per cent) experienced more than one violent crime in 2017-18 and this group accounted for three-fifths of all violent crime, according to the Scottish Crime and Justice Survey 2017-18.
The proportion of alcohol-related violent crime is also estimated to be down by around a quarter since 2008/09.
Justice Secretary Humza Yousaf said: "Given Scotland's sustained commitment to prevention, responsive policing and local partnerships, I welcome these encouraging findings on long-term crime trends and how safe people feel in their communities.
"Tackling alcohol-related harm has been a pivotal part of our pioneering public health approach to reducing violent crime over the last decade and it is heartening to see a fall in alcohol-related violence.
"I remain concerned about the level of repeat victimisation, and that people in the most deprived communities are more likely to experience violence. While these findings are not new, we must not simply accept them as a 'fact of life', and we will continue our work to further understand and reduce violence wherever it persists.
"Soon we will publish the findings from research into serious assault crimes and repeat violent victimisation to help police, local and national government and other agencies as we work together to make all of Scotland's communities safer for everyone."