Yousaf defends campaigner charged for operating drugs consumption van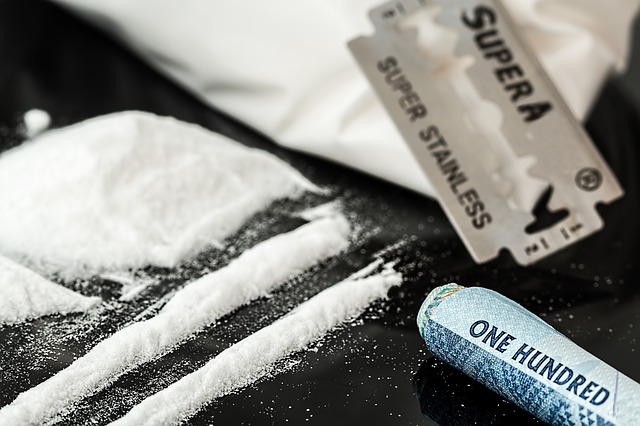 Justice Secretary Humza Yousaf has defended a man charged by police for operating an illegal drugs consumption van in Glasgow.
Peter Krykant was charged with obstruction under the Misuse of Drugs Act, The Times reports.
Mr Yousaf said the charge was unfortunate and called for a change in the law to allow for the legal operation of overdose prevention facilities in Scotland.
Mr Krykant set up a van with sanitisers and needles for addicts in September. He was charged in October.
Mr Yousaf told the Scottish Parliament: "That was really unfortunate, and I strongly believe that Mr Krykant, who has been an activist on these issues for many years, should not be put in a position in which he feels that he has to break the law in order to help some of the most vulnerable people in Scottish communities to stay alive.
"The Scottish government takes a public health approach on the issue. We absolutely believe in overdose prevention facilities, and we believe that they should be regulated. I call again on the UK government either to change the 1971 act so that we can have overdose prevention facilities in Scotland — again, I stress, in a regulated manner — or, if it will not do so, to devolve the power to Scotland so that we can make the change in order to bring forward those facilities."
Assistant Chief Constable Gary Ritchie said: "We are engaged in ongoing work with partners to ensure those whose lives are affected by drug use receive the appropriate care from health and support services.
"This includes efforts under the auspices of the drug deaths taskforce to develop a referral system for police officers, in appropriate circumstances, to refer individuals who may be breaking the law directly into relevant services at as early a stage as possible.
"However, the establishment of any form of safe consumption location contravenes the Misuse of Drugs Act 1971.
"Any attempt to circumvent the law, as it stands, by providing an unregulated and unlicensed facility may expose already vulnerable people to more risk and harm.
"In addition, we remain focused on targeting crime groups who cause misery in our communities by supplying illegal or controlled drugs, and who selfishly exploit vulnerable people solely for their own financial gain."