Xmas turned 'abfab' for families by Faculty appeal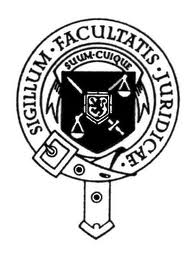 Families who had been dreading Christmas are now looking forward to a special time, thanks to the "absolutely fabulous" Faculty of Advocates Xmas Collection.
An appeal for presents, treats and cash struck a chord with members of Faculty, staff, and friends in the wider legal profession and beyond.
Their generosity has helped remove the festive fear for vulnerable families who are assisted by the support charity, Home-Start Glenrothes.
"So many of us take Christmas and a good time for granted, but for our families it is a real worry that they won't cope and there will be nothing for the children," said Lindsey Brown, of Home-Start Glenrothes.
"We have been able to take that pressure off them and the families tell us that that alone is such a brilliant present for them.
"The amount of presents to arrive from the Faculty was absolutely fabulous. Everybody is going to have food, like the mum who was feeding her three children but starving herself because she couldn't afford to feed them all. Everybody will have electricity and gas in their meters so they are going to be cosy, like the mum with five children who had just come out of hospital and was living in awful conditions. And everybody will have a present – the kids, but also the mums and dads.
"We just don't know how we can thank you enough."
Maria Maguire QC, who organised the collection, said: "Once again I have been really moved by how thoughtful and generous the donations have been. It has been the hardest year for families but we have responded by having one of the best collections. We are having to send another van.
"The stories are heart-breaking but the changes even a small contribution can make are truly inspiring. Can you imagine a child not having a coat and the difference it will make for them to go to school in a new one? It's also important that Santa has not forgotten them.
"The cash donations help all year round so it's never too late to give - just email me maria.maguire@advocates.org.uk."