Ximena Vengoechea contributes to Colombian court magazine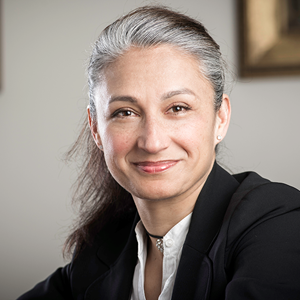 A new magazine published by the Constitutional Court of Colombia features a contribution by a member of the Faculty of Advocates.
Ximena Vengoechea has written a chapter on "Asylum in the UK" for the online magazine, Constitutional Themes, produced by the court. The entire first edition is devoted to the topics of asylum and statelessness.
"I am honoured to have been invited by Dr Martha Paz, one of the auxiliary judges, to contribute to such an important publication," said Ms Vengoechea, a Colombian who worked in the country's Ministry of Law and Justice and the Office of the Advocate General before moving to Europe. She was admitted as a member of Faculty in 2013.
"The Constitutional Court has distinguished itself by becoming a bastion of human rights in Colombia, a country afflicted by deep-rooted inequalities and internal armed conflict. Judges, lawyers and the general public turn to the Court for effective remedy and guidance," she added.
Ms Vengoechea returned to Faculty in October after a period as a financial crime consultant at Livingstone Brown. She is a member of the Human Rights and Rule of Law Committee and the Faculty's subcommittee responding to "Petition 1695: Access to Justice in Scotland".
The magazine can be read here.