Woman thanks Faculty's Free Legal Services Unit for 'incredible service'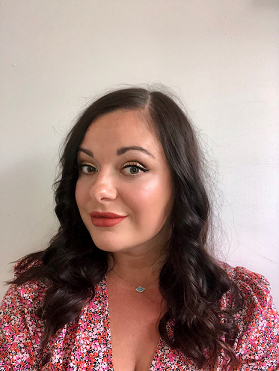 A woman's £5,391 award from an Employment Tribunal has been confirmed on appeal with help from the Faculty of Advocates' pro bono unit.
Kirsty Ure, 35, thanked the unit and one of its volunteer advocates for "an incredible service in securing justice in my case."
Last year, an Employment Tribunal ruled that Ms Ure had been unfairly constructively dismissed from her post as general manager of an equestrian centre, and ordered her former employer to pay her £5,391.
The employer challenged the decision at the Employment Appeal Tribunal, and Strathclyde University Law Clinic, which had supported Ms Ure's case, arranged through the Faculty's Free Legal Services Unit (FLSU) for her to be represented by an advocate, Colin Edward.
A hearing was held via video conferencing and the EAT dismissed the appeal.
Ms Ure said: "The initial employment tribunal was a long, drawn out battle which I was delighted to win - then crushed when I found my former employers were planning to appeal.
"I was delighted when the FLSU offered to represent me. Colin Edward did an absolutely stellar job in securing my pay out. I can't thank Mr Edward and the FLSU, as well as Strathclyde Law Clinic that represented me at the original tribunal, enough. They provided an incredible service in securing justice in my case."
Mr Edward commented: "There is a long tradition of counsel in Scotland providing services free of charge to the public where other representation cannot be obtained. That tradition continues today through the FLSU. Representation is particularly important in cases involving complex areas of law, ensuring that those involved have access to justice and an equality of arms."
The FLSU has a panel of counsel who provide their services free of charge in cases which are referred by accredited advice agencies and which meet qualifying criteria.