Victims of domestic abuse and stalking contribute to new film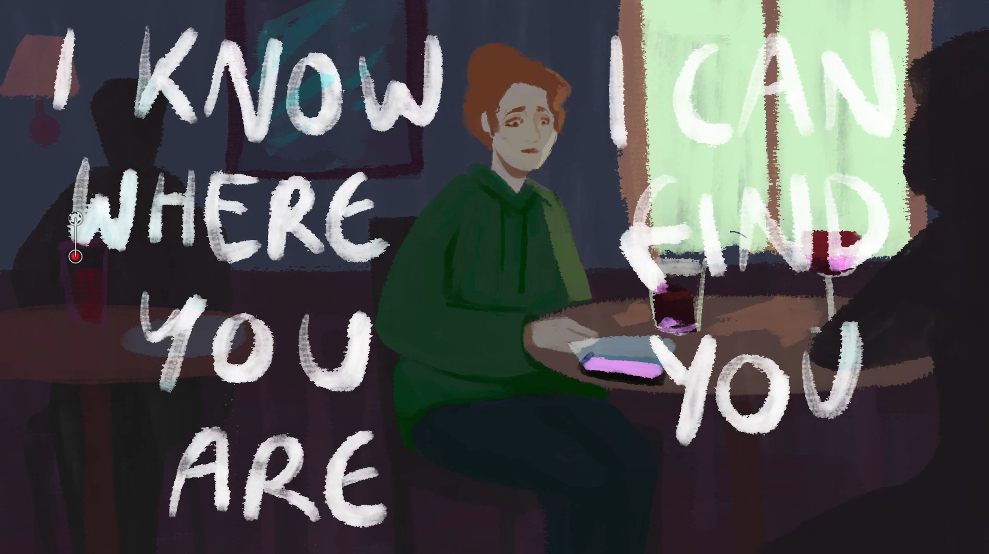 Researchers have released a short film featuring testimonies from victims of domestic abuse and stalking.
The animated short is informed by a Glasgow Caledonian University study of women's experiences of the Scottish criminal justice system after reporting stalking and coercive control.
More than 130 women told of their frustration at a lack of communication from the police and courts, lengthy case delays, and perpetrators breaching bail conditions.
Some women said their mental health and background was questioned by police officers and others claimed they were advised to take civil action instead of pursuing criminal charges.
The film, which reflects the lived experiences of the participants and was produced by the award-winning production company media co-op, concludes: "The system allowed the abuse to continue and, sometimes, the system added to it."
Glasgow Caledonian carried out the research with funding from the Scottish Government's Justice Analytical Services.
Professor Nancy Lombard, one of the authors of the study, said: "Scotland's legislation on domestic abuse has been described as 'gold standard'.
"However, it is important to recognise that despite victim-centred policies and legislation, criminal justice processes and individual responses can diminish their impact.
"Our participants described repeatedly how they felt the criminal justice system further controlled them and often facilitated the perpetrators' abusive behaviours to continue."
The report calls for police and criminal justice staff to better understand the trauma caused by reporting coercive control, for bail conditions to be better enforced, and for survivors to be listened to and heard throughout the justice process.
It concludes communication needs to be improved at every stage of the investigation and prosecution process.
Dr Katy Proctor, who co-authored the report, added: "Women told us some officers advised that they should take civil action, often instead of criminal action - despite the significant financial cost to the women.
"This made women feel there was reluctance by individual officers to take the case forward or that the reported incidents were seen as 'just' a relationship breakdown and not an abusive course of conduct. To some, it felt like someone else was deciding what was best for them."