UK's first female solicitor Madge Easton Anderson to be honoured by alma mater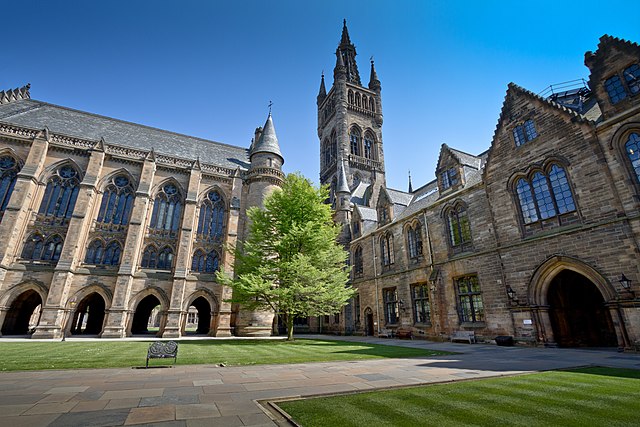 The Scottish woman who became the UK's first female solicitor is being honoured by her alma mater.
Madge Easton Anderson was a graduate of Glasgow University who joined the profession in 1920.
Researchers have found a rare photograph of her in the archives of the Mitchell Library and are now trying to raise her profile. They are calling on any relatives of hers to come forward so they can develop a better understanding of her life.
Maria Fletcher, senior law lecturer at the university, said: "Madge Easton Anderson had a number of firsts to her name: she was the first woman law graduate at Glasgow, the first to be admitted to practice as a solicitor in Scotland and the first UK female lawyer, as well as being a partner in the first UK law firm to be run only by women.
"Next year is the centenary of the Sex Disqualification (Removal) Act 1919, which paved the way for women to become lawyers for the first time. We should celebrate Madge and her tenacity. She studied law and underwent her professional training before the passage of the 1919 act."
Ms Anderson was born in 1896 and was educated at Hutcheson's Grammar School and Glasgow University, where she graduated with an MA (Ord) in 1916, a Bachelor of Law in 1919 and an LLB in 1920, receiving various prizes during her studies.
In 1920 she became the first woman in the UK to qualify as a solicitor.
"I most admire her sincere social conscience. Her work undoubtedly inspired the later opening of a Free Legal Dispensary run from the University of Glasgow, a precursor for the first Citizen's Advice Bureau in Glasgow," Ms Fletcher said.
"She was a real pioneer and is a wonderful inspiration for our students today. It's only right and fitting that her legacy is remembered at her alma mater. I am delighted to be able to unveil a photo of her found in the Mitchell Library archives."