UK government urged not to betray Palestinians' human rights with Israel trade deal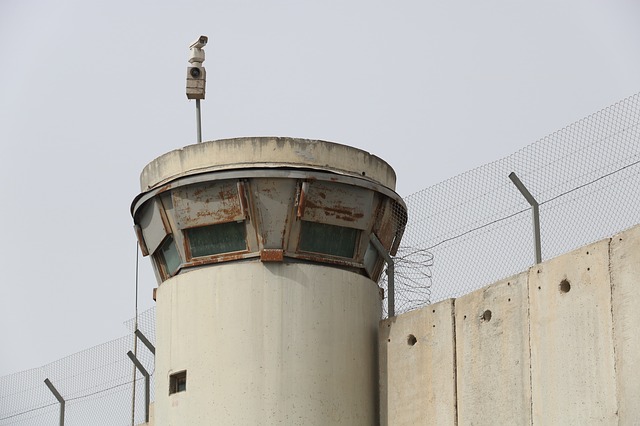 The UK government has been told that a new trade deal with Israel "must not be a betrayal of Palestinians' human rights" as negotiations begin.
Amnesty International has submitted a 19-page briefing to the Department of Trade, setting out how the agreement should be framed to avoid reinforcing Israeli breaches of international law and remain consistent with the UK's non-recognition of Israeli settlements in Palestine.
The UK's international trade secretary, Anne-Marie Trevelyan, met the Israeli ambassador to the UK, Tzipi Hotovely, in London yesterday to begin talks on the issue.
The UK recently conducted a consultation over plans to negotiate a new UK-Israel Free Trade Agreement this year which will "upgrade" an existing Trade and Partnership Deal with Israel already worth £5 billion a year.
Ms Trevelyan said: "The UK and Israel are both modern, hi-tech services superpowers, but our current trading relationship is based on an agreement from 1995, before smartphones, the internet, and digitally delivered services transformed the global economy.
"We want a deal that will play to British strengths, while stimulating innovation and increasing opportunities for small and medium-sized enterprises across the UK. Combining the power of our economies in a revamped trade deal will boost trade, support jobs and help take our economic relationship to the next level."
However, Amnesty has warned that a poorly-drafted deal could allow the Israeli authorities to consolidate unfounded claims to occupied Palestinian land, expand illegal settlements, and perpetuate the system of apartheid associated with this.
Peter Frankental, Amnesty's economic affairs director, said: "A new trade deal with Israel must not be a betrayal of Palestinians' human rights and must uphold the UK's obligations under international law.
"In their haste to agree a shiny new trade deal with Israel, there's a distinct danger that UK negotiators will fail to ensure absolute clarity over the precise origins of goods destined for the UK market.
"Unfortunately, the faulty EU-Israel trade arrangement is currently allowing Israeli exporters to pass off settlement goods as Israeli ones — a UK Free Trade Agreement needs to be distinctly better than this.
"The bottom line here is that UK-Israel trade should not incentivise Israel's system of apartheid against the Palestinians."