Turnover at Gillespie Macandrew up 11 per cent to £16.8m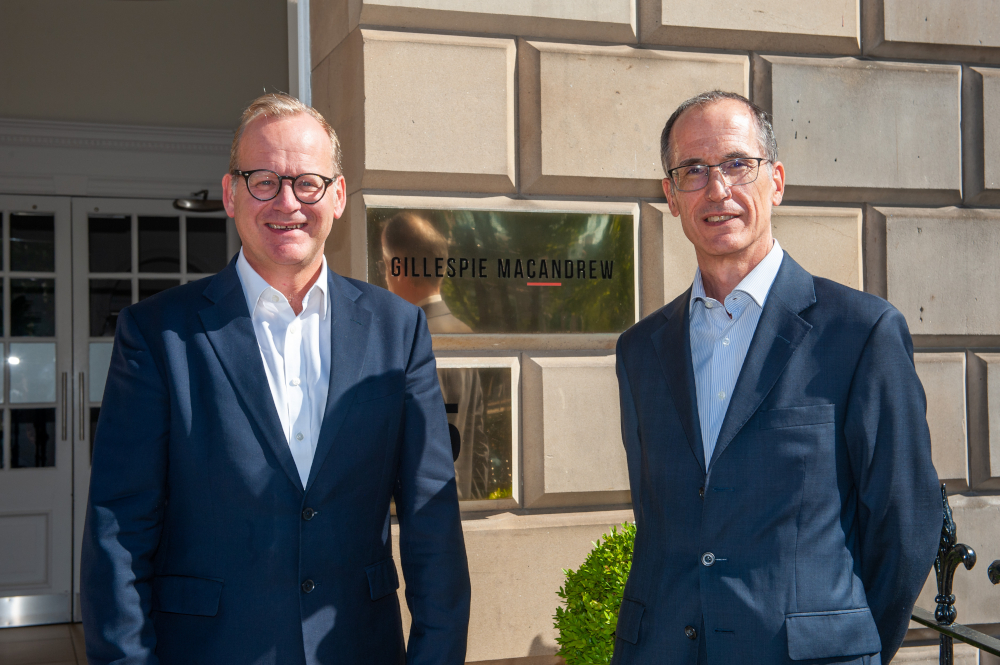 Turnover at Gillespie Macandrew has reached £16.8 million, representing an increase of 11 per cent on the previous year.
The firm's financial results for the year ending 28 February 2023 indicate that it has achieved double digit income growth for the second consecutive year.
Growth in 2023 was achieved across the firm's renewable energy, commercial property and dispute resolution services, as well as its market-leading land and rural business and private client activities.
Chief executive officer Robert Graham-Campbell said: "These strong results reflect the quality of our practice along with the commitment and expertise of our staff in supporting and advising our clients."
The firm's chair, Michael Shaw added: "We have achieved another strong set of results and continue to attract talented practitioners to our business, as well as enjoying success in nurturing and developing talent from within."