Trump authorises sanctions against ICC staff over investigation into alleged American war crimes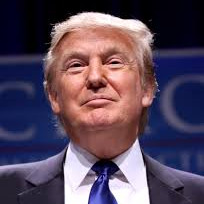 President Donald Trump has authorised economic sanctions and visa restrictions against International Criminal Court staff investigating the alleged war crimes of American and Israeli troops.
He declared a national emergency over "attempts by the ICC to assert authority over US personnel without the consent of the US".
The court has ordered an investigation into alleged human rights abuses in Afghanistan that may involve US troops. The US has declined to recognise the jurisdiction of the ICC, which was established in 2002 to prosecute war crimes as well as genocide and crimes against humanity.
Attorney General William Barr said the US would look into possible ICC corruption that he said had led to suspicions Russia and other countries were interfering in the investigatory process.
Mike Pompeo, the secretary of state, said the ICC was a "kangaroo court" that was "grossly ineffective and corrupt" because it had secured only "four convictions for major crimes, despite spending well over a billion dollars".
"Given Israel's robust civilian and military legal system and strong track record of investigating and prosecuting wrongdoing by military personnel, it's clear the ICC is only putting Israel in its crosshairs for nakedly political purposes," Mr Pompeo said.
He added: "We cannot allow ICC officials and their families to come to the United States to shop and travel and otherwise enjoy American freedoms as these same officials seek to prosecute the defender of those very freedoms."
Josep Borrell, foreign policy chief at the EU, said: "The court has been playing a key role in providing international justice and addressing the gravest international crimes."