Top lawyer Iain Smith calls for decriminalisation of drugs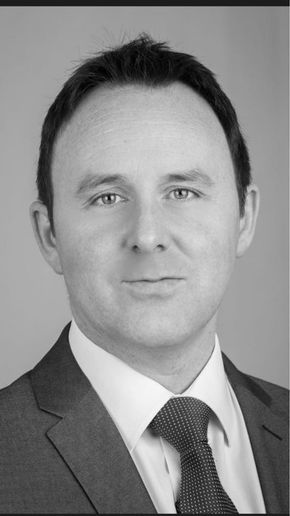 A top lawyer has called for drug use to be decriminalised in order to combat Scotland's drug deaths crisis.
Iain Smith, of Keegan Smith Defence Solicitors, said removing the criminal element from drug use will help users to be seen as "people who are in pain and in need of help".
Following the news that drug deaths had reached a record high of 1,264 – the worst in Europe – Mr Smith said decriminalisation must be considered, along with more rehabilitation centres.
He told The Herald: "Most of the people I know that take heroin and almost all of the ones who have died have come from childhood trauma. Heroin, drugs and alcohol are a way for them to deal with that.
"There needs to be a shift in society from seeing these as deaths of 'junkies' to deaths of abused, traumatised kids who turned into adults.
"That's why I'm an advocate of decriminalisation. If you take the criminal element out of it, you take the stigma out of it, take the labelling out of it and recognise that they're people who need help."
The Scottish government has argued that it needs more control over the law around drugs, which is a reserved matter.
After finding research linking criminality and traumatic experiences in childhood, Mr Smith decided to offer clients "compassion and patience".
"I'm an advocate of understanding why people use drugs and helping them get help with their pain," he said.
"And by that I don't necessarily mean a substitute drug like methadone, I mean that they go to the heart to their troubles.
"Their troubles are not the drugs or the alcohol, it's the trauma and pain. I would rather we invest heavily, rather than in prisons, in therapies, in rehabilitation beds."
He said many struggle to see the benefit of prison alternatives, such as community payback orders.
"There is difficulty with the solutions because the solutions involve being kind to people who are unkind, and treating people with dignity and respect who don't show dignity and respect in society," he said.
"The solutions are rehabilitation, kindness, care, compassion, humanity and help.
"The things that we don't automatically want to do but counter-intuitively will actually reduce crime, and – I believe – the number of drug deaths if we do.
"It will allow people to get better, rather than sending them through the revolving door of prison.
"It's like Einstein's theory of madness – doing the same thing over and over again and then wondering why we're not getting a different solution."
He added: "I've spent 27 years in the criminal justice system and as a mark of respect, if my client died, I would go to their funeral, many of them addicted to heroin or alcohol.
"I would see it as a mark of respect to go along and show face, but now I see it as me being part of the failure for that person – and that's the change we need to see in society.
"We need to recognise that we have failed these people and try to do better."