TLT secures licence to relaunch Campus following School of Art fire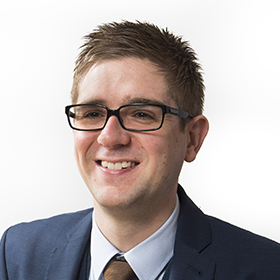 TLT has secured a variation to an existing licence on Sauchiehall Street allowing iconic venue Campus to be re-homed.
Campus bar, diner and nightclub is a long-established, award-winning operation on Glasgow's busy Sauchiehall Street. It was suddenly closed in 2018 following devastation caused by the Glasgow School of Art fire.
The licence application was heard at the Glasgow licensing board on Friday 14 February and sought a variation to a casino licence to create a hybrid permission outwith the licensing board's policy.
Neil Hassard, legal director in licensing (Scotland) at TLT, said: "This was an application that I was really invested in due to the background circumstances. During the period of closure of almost two years the clients had retained a significant number of their senior management team and were committed to re-opening. Obtaining a hybrid licence permission in Glasgow is no easy task and I'm thrilled to able to assist Campus in this new venture."
Gavin McGriesh, director of GLR Trading Ltd, the operators of Campus, said: "Reopening the venue at the original location seems no closer now than immediately after the fire, we had to find somewhere else. We are grateful to the board for hearing our case and accepting the unique circumstances we put forward, allowing us to be treated as an exemption to the existing policy.
"Beyond the hearing, Niall was a part of the Campus team, managing the pre-application consultations and advising us all the way up to securing a great result."