Thorntons welcomes largest ever intake of trainees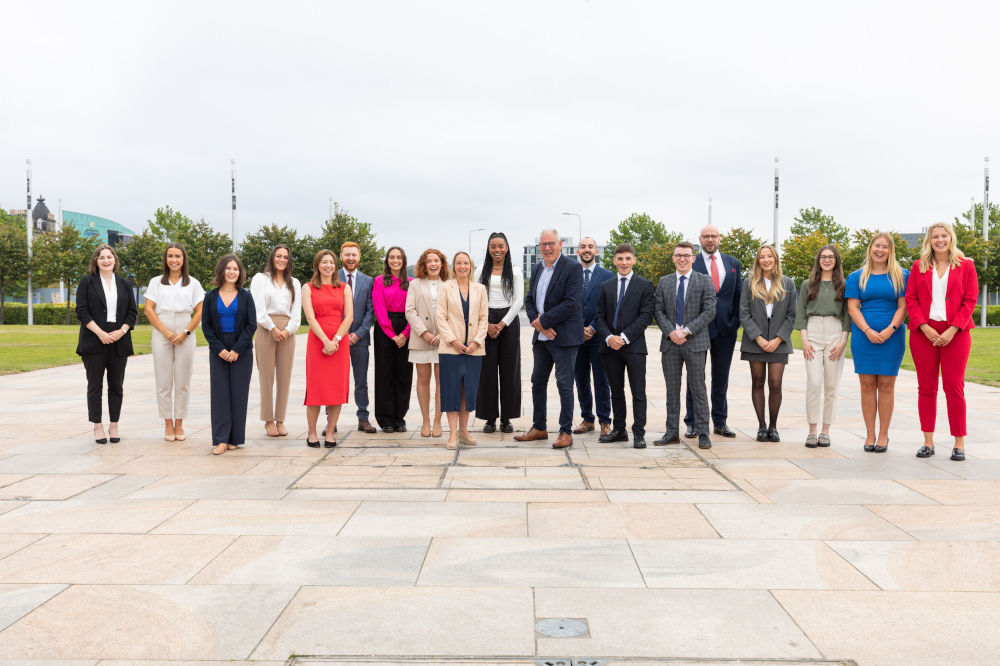 Thorntons has welcomed its single largest intake of trainees, as 17 graduates start with the firm this month.
This year's trainees are based across Thorntons' Edinburgh, Glasgow, Dundee, St Andrews, Perth and Angus offices.
They are: Beth Simpson, Donald Thomson, Frankie Cusack, Gary McPhail, Georgia McNaughton, Ian Sargison, Jennifer Harris, Kirsty Barron, Lauren Pirouet, Lauren White, Lucy Hennessy, Maria Akunna, Megan Watt, Naomi Henderson, Paige McGee, Ross Faulds and Wiktoria Wisniewska.
Colin Graham, chair at Thorntons, said: "Our investment in our people and our pipeline supports our aspirations and continued success, so it is encouraging to welcome our largest intake of trainees as 17 individuals continue their legal career with us."
New trainee Wiktoria Wisniewska originally joined the firm in the document management services team in December 2019, before transferring to Thorntons' property team as a conveyancing paralegal two years later. This week marks the next step in her legal career as she begins her traineeship.
She said: "I've had the privilege of experiencing various roles at Thorntons and I'm excited to learn more from my colleagues as a trainee. It's such a diverse and inspiring firm, and a traineeship is a brilliant way to work with different departments and better understand your desired specialism."