Thorntons opens doors of its first permanent Glasgow office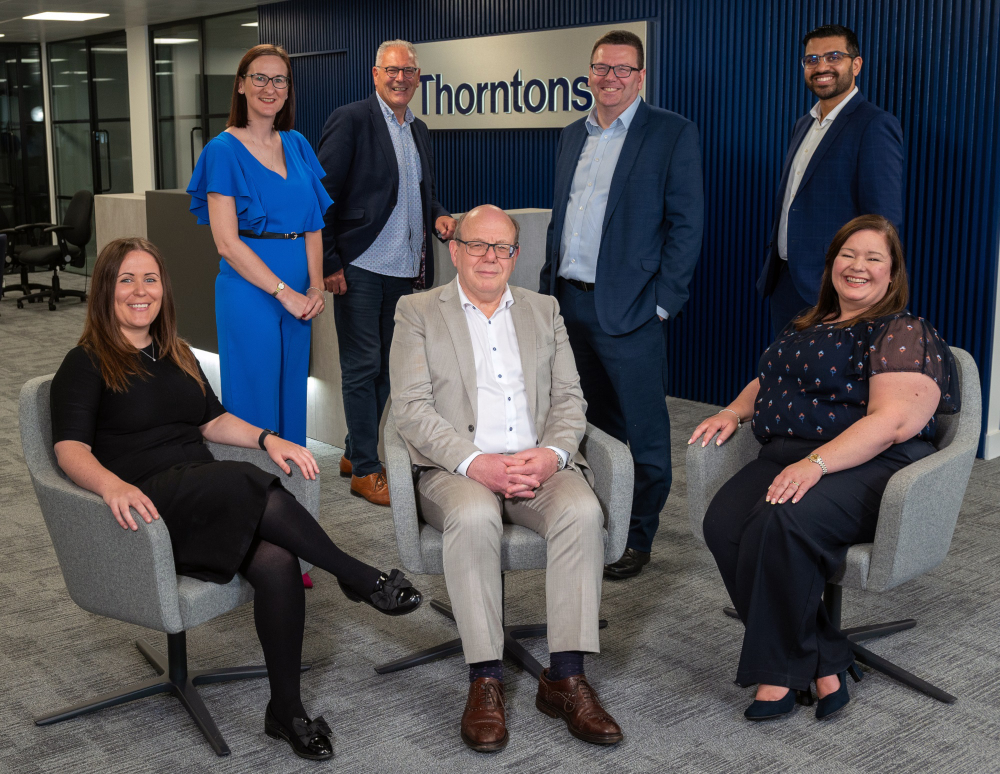 Thorntons is formally opening its new Glasgow office – its first permanent home in the city.
The George Square premises, which feature a bespoke artwork by Glasgow graffiti artist Bobby McNamara – better known as Rogue One, the creator of several murals around the city – are key to the firm's ambitious West of Scotland expansion plans.
At 7,200sq ft, the office will be able to host more than 60 desks – double the headcount of the existing team of almost 30 people indicating the firm's commitment to growth.
Since the business announced its plans to open a permanent base in the city it has confirmed a number of strategic hires including commercial real estate partners Paul Haniford and Jayne Macfarlane, and litigation partner Stephanie Carr, who is an accredited insolvency specialist.
They join the firm's existing highly experienced team which include partner Liam McMonagle, a leading IP, media and technology specialist, Aimee Gibbons, who specialises in commercial property, Pamela Muir who specialises in insolvency and restructuring and Gurjit Pall, immigration lawyer.
The business has invested £400,000 in the open plan layout which incorporates a range of client meeting areas and flexible space that will support collaborative working and wellbeing.
Its environmentally friendly design features solar panels and maximises natural light to reduce energy consumption. Sustainable materials have been used where possible.
Colin Graham, chairman, Thorntons, said: "We're extremely proud to introduce our new Glasgow office and we look forward to welcoming clients and contacts, old and new, through our doors.
"Establishing a permanent base is a landmark in the firm's 166-year history, and I believe it will mark a turning point in our business. It also showcases who we are as a business, incorporating a sustainable design and amazing working and client spaces.
"Initially, we plan to focus on expanding our specialist business law advice to clients operating in the city's most prominent sectors including commercial real estate, technology, higher education and housing associations, while also connecting with and supporting businesses across the wider West region. As a full service firm, we can also support individuals and families and our teams will be accessible to clients who need advice.
"We are very excited by the organic growth opportunities in the marketplace, but we are also targeting lateral hires and hope to build on our successful track record of mergers and acquisitions. Making a positive contribution to the wider Glasgow community will be another key focus in the weeks, months, and years to come."