Thorntons manages merger of two major fresh produce organisations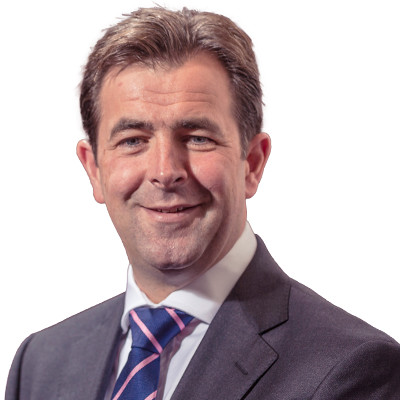 Thorntons has managed a merger between two of Scotland's longest established fresh produce organisations, East of Scotland Growers Ltd (ESG) and R&K Drysdales Ltd (RKD), creating an additional growing business, Pease Bay Farms.
ESG is a farmer-owned cooperative with its main offices based in Cupar, Fife. The collective of 15 growers produces vegetable crops including broccoli, cauliflower, cabbages, carrots, onions, and asparagus. The members' farms are based in Fife, Angus, Perthshire, Kincardinshire and the Scottish Borders, producing more than 6,000 acres of Scottish brassicas on Scotland's fertile east coast.
RKD is the UK's leading Brussels sprout grower and packer, with one of the most sophisticated and high output grading, packing and storage facilities in Europe. In addition to Brussels sprouts, RKD also grows and packs swede and leeks at their state-of-the-art facilities in Berwickshire.
Both organisations, which are key UK producers for their respective cropping, have independently grown their businesses over recent years by forming and strengthening key relationships, and consistently providing their customers with excellent service and the highest quality fresh produce in the country.
Aligning the two organisations couples Scotland's leading vegetable growers to the premier brassica packer in the country. It also complements the winter cropping of RKD to the summer cropping portfolio of ESG, creating a sustainable, year-round producer. Amalgamating the growing regions will further create opportunities for farmers in Berwickshire, Scottish Borders, Lothians, Fife, Angus, Kincardineshire and Perthshire through the not for profit farmers' cooperative.
Andrew Faichney, managing director of East of Scotland Growers, said: "This merger is very unique within Scotland and combines two firms with a long-standing history of high-quality produce. With a collective turnover approaching £50m this merger provides stability and security for our membership and will provide an additional range of products and value to our customer base.
"This is a very exciting development not just for the ESG and RKD stakeholders, but the entire fresh produce farming industry here in Scotland."
ESG and RKD have established Pease Bay Farms to grow brassica crops across more than 1,000 acres of prime agricultural land, growing exclusively for the merger and joining ESG as a full member of the producer organisation.
The merger deal was managed by Alistair Lang, lead partner in the ventures and innovation team at Thorntons.
He said: "Agriculture is a vital contributing sector to the Scottish economy and effective and strategic partnerships are key component to its ongoing success. With both ESG and RKD achieving great things, facilitating the merger and creation of Pease Bay Farms can only be positive for the industry."
Headquartered in Dundee, Thorntons has 13 offices ranging from Glasgow, Edinburgh and Montrose to St Andrews, Arbroath and Perth.