Thompsons promotes Amy Haughton to associate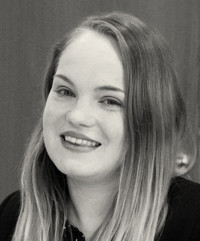 Thompsons Solicitors Scotland has announced the promotion of mass litigation lawyer Amy Haughton to associate.
Ms Haughton, who trained with the firm, has been involved in high-profile cases as part of its mass litigation department, dealing with complex product liability and medical negligence cases as well as the mass litigation arising from the baby ashes scandal.
Commenting on her promotion, partner Wendy Durie said: "Appointing Amy as associate in Thompsons is something all the partners are delighted about. Amy is such a talent and has dealt with incredibly difficult cases in a diligent and compassionate way.
"Many of our clients who have been affected by faulty surgical mesh or families caught up in the baby ashes scandal are extremely vulnerable and have hugely appreciated Amy's empathy and professionalism. She richly deserves her promotion."
Ms Haughton added: "I'm very grateful to the partners at Thompsons for promoting me to associate. After completing my traineeship here I've been fortunate to secure a place in the mass litigation department where the cases are varied and challenging.
"I look forward to continuing my career at Thompsons and continuing to help the large numbers of clients that the mass litigation team are dedicated to fighting for."