'There's been a murder': Hunt launched for Taggart treasure investigator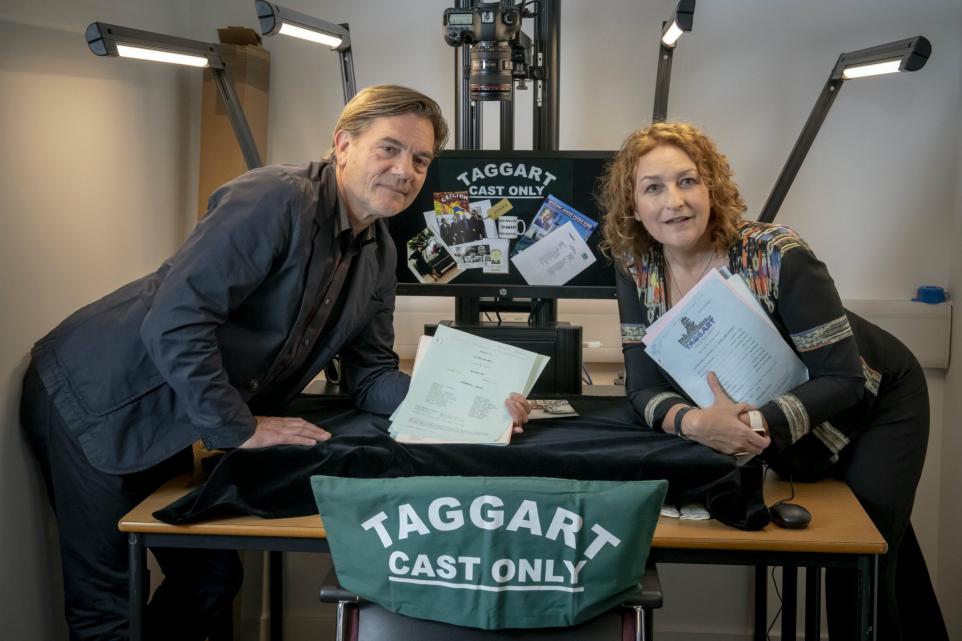 Glasgow Caledonian University has launched a hunt for a PhD student to investigate an archive of Taggart scripts and memorabilia donated by Blythe Duff.
The actress, who played Jackie Reid in the iconic detective show, donated scripts from 95 episodes to the university in 2018, along with a treasure trove of material from her career, including books, press cuttings, awards and rare photographs.
Now academics are searching for a PhD candidate to research the archive as part of a three-year studentship.
Possible research themes include the contribution of the archive to understanding the history of Scottish TV drama production and scriptwriting and the wider history of television and theatre in Scotland, from the perspective of a female actress breaking into a male-dominated industry.
Professor John Cook, of Glasgow Caledonian's Department of Media and Journalism, said: "It is a really significant cultural archive. Blythe kept everything throughout her long and successful acting career.
"The archive gives us a new window not only into the history of Taggart and Scottish TV drama but wider Scottish culture, including tartan noir.
"We are delighted to offer the right student the opportunity to investigate this previously unexplored full archive."
Ms Duff, an honorary graduate and a cultural fellow of Glasgow Caledonian, made her first on-screen appearance in Taggart in the episode 'Death Comes Softly' in 1990 and was part of the final cast in the last episode screened by STV, called 'Ends of Justice' in 2010.