The Margaret Taylor interview: David Hossack's optimistic outlook for mediation in Scotland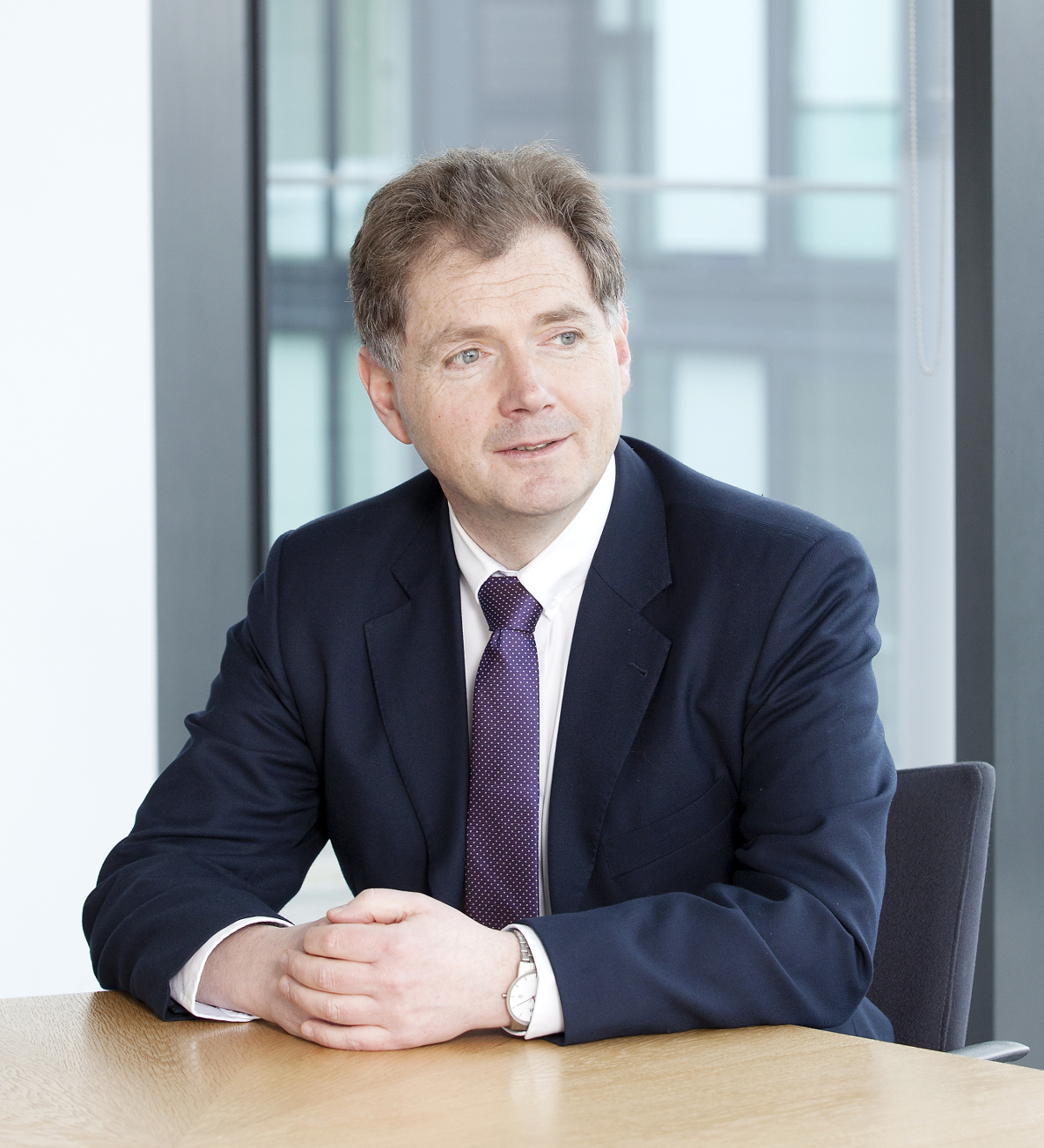 As the year comes to a close with Christmas all but cancelled, it is hard to imagine that any good has come from Covid-19. For Morton Fraser partner David Hossack, however, one positive to come out of the coronavirus pandemic is that it has helped to highlight the role mediation can play in the resolution of disputes. Courts and tribunals may have been slow to move to remote working after being closed during the first lockdown period, but when it came to mediation the process was able to instantly adapt.
"I'd always done mediation in person and was a firm believer that you needed to be in the room with people," Mr Hossack says. "Before we went into the pandemic I'd done a couple of phone mediations and was a bit sceptical thinking it wouldn't be the same because it was disembodied voices, but in fact it worked out pretty well. Since the pandemic I've done six virtual mediations as the mediator and I'm quite sold on it."
The benefits of being able to resolve a dispute either online or over the phone are clear, Mr Hossack says, especially at a time when social distancing looks set to remain in place for months to come.
"There's the convenience point of view because you can do it from your front room," he says. "Then there's the question of being in a situation that you are more comfortable in – in other words you're not in a situation where you're in a lawyer's office, a hotel room or a pokey room in a court.
"There's also been more of a constructive engagement than if people have been in the same room. I don't know why, but perhaps people have been more considered when saying things to a screen. That's not to say that there haven't been tense exchanges, but there is a more considered flavour."
That mediation should be starting to gain traction is the silver lining to what has been an otherwise grey cloud of a year, especially as 2020 was always supposed to be the year of mediation in Scotland. Indeed, having last year convinced the Scottish government to consult on whether arguing parties should be compelled to consider mediation rather than heading straight to court, membership organisation Scottish Mediation started 2020 by launching a charter designed to highlight the willingness of organisations to find less adversarial ways of resolving disputes. The body had planned to spend the year building support for the charter and spreading the word about the benefits mediation has to offer.
The spread of coronavirus put paid to the bulk of that activity, though, and while mediation has grown in popularity as a result of court closures, much of that has been by default rather than by design. Yet, despite the Scottish government's attention being diverted elsewhere as a result of the pandemic, Mr Hossack remains optimistic that things will get back on track and the consultation on mediation will go ahead during the course of next year.
"One thing I hoped would happen [this year] was a greater engagement with the Scottish government and the courts about the development of mediation, although I get why the government has not been able to do that given everything else that's going on, and the link to the courts is through the government," he says.
"There was a delivery group on how mediation might be integrated into the civil justice system – that had started before the pandemic. It had to be put into hiatus but has started again and is hoping to have a paper for consultation by March.
"Things have moved forward but not in terms of the year of mediation as we had hoped. This will be remembered as the year of something else and that has stifled political progress in terms of getting out and about and convincing people mediation is something worth doing."
Despite the spike in interest over the past few months, Mr Hossack says the increased engagement appears to be coming from those who had already shown themselves willing to at least consider mediation as an alternative to litigation. With the courts and tribunals facing a huge backlog of cases because of the way they have been forced to work over the course of this year, he believes the legal profession as a whole should be doing more to make clients aware that mediation is an option to be considered.
Yet he notes that while organisations including the Scottish Land Commission, the University of St Andrews and the Scottish Council of Independent Schools have signed Scottish Mediation's charter, very few law firms have to date. This, he believes, is a missed opportunity, not just for clients but for the firms themselves.
"If you read the charter, a lot of it is about how to deal with your own folks rather than externally," he says. "We [Morton Fraser] signed it because we thought it was a really good thing for our clients, but also because we espouse its values.
"I don't know why the legal profession is not involved. There are some who don't know anything about it and no matter how much you tell them they are just not interested. There are some who just don't have any experience of it or misunderstand it and there are some who understand it but choose not to use it.
"I'm a firm believer that we need to look at our practice rules. The Law Society of Scotland rules say that you must not put yourself in a situation of conflict with your client - at all times you must be acting in their best interests. Does that mean you should be litigating or trying to solve the conflict for them? That doesn't mean using mediation in every case, but it does mean you need to think about it."
Questions remain about the overall economics of choosing mediation over litigation. Lawyers' fees aside, there is no cost involved in going to court while the mediation process must be paid for. At a time when the public purse is under immense strain, the government may baulk at the idea of footing that cost, but Mr Hossack feels that if it was to free up court time to clear the backlog of criminal cases in the system it would be a price worth paying.
"There's an opportunity to deal with the backlog at the moment, but the bigger picture is that mediation is a very good thing anyway," he says.
"Litigation is a terribly stressful situation and I don't think that's what people really want; they just want an answer to their problem. If litigation is the only way to get that that's fine, but we need to be asking clients what they really want and telling them about the different ways of doing that."