Terra Firma Sponsors Immigration Law Masterclass Conference 2022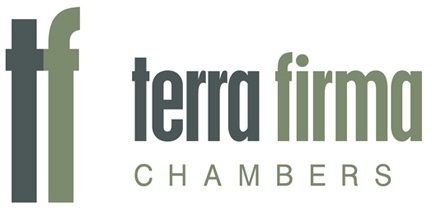 Terra Firma Chambers will provide sponsorship for the Immigration Law Masterclass Conference 2022 which will be held at the MacKenzie Building, Edinburgh on Friday 2nd September.
Now in its fourth year, this annual conference has become one of the largest dedicated immigration law conferences in Scotland and across the UK. It provides a rare opportunity for immigration law professionals to hear from some of the leading practitioners in the field and share insights into immigration law, practice, and procedure within the profession.
Among the speakers at this event will be Terra Firma's Stephen Winter, who will present a Private & Family Life Case-Law Update. The varied programme will also feature talks from a number of eminent immigration specialists with the keynote address provided by The Right Honourable Lord Malcolm, Senator of the College of Justice.
Registration will commence from 8.45am with tea and coffee available. The conference itself starts at 9.20am and will finish at 4pm with breaks for tea and coffee and lunch.
The event has been accredited by the Faculty of Advocates as contributing 5 hours CPD for its own members and is eligible for a similar award from the Law Society for the solicitor branch of the profession. Attendance costs £75 per delegate (including lunch) with a discounted rate of £50 applicable for members of Faculty. A portion of the proceeds will be donated to charity.
For more information and to book your tickets please visit Eventbrite.