Supreme Court hosts Aberdeen University moot final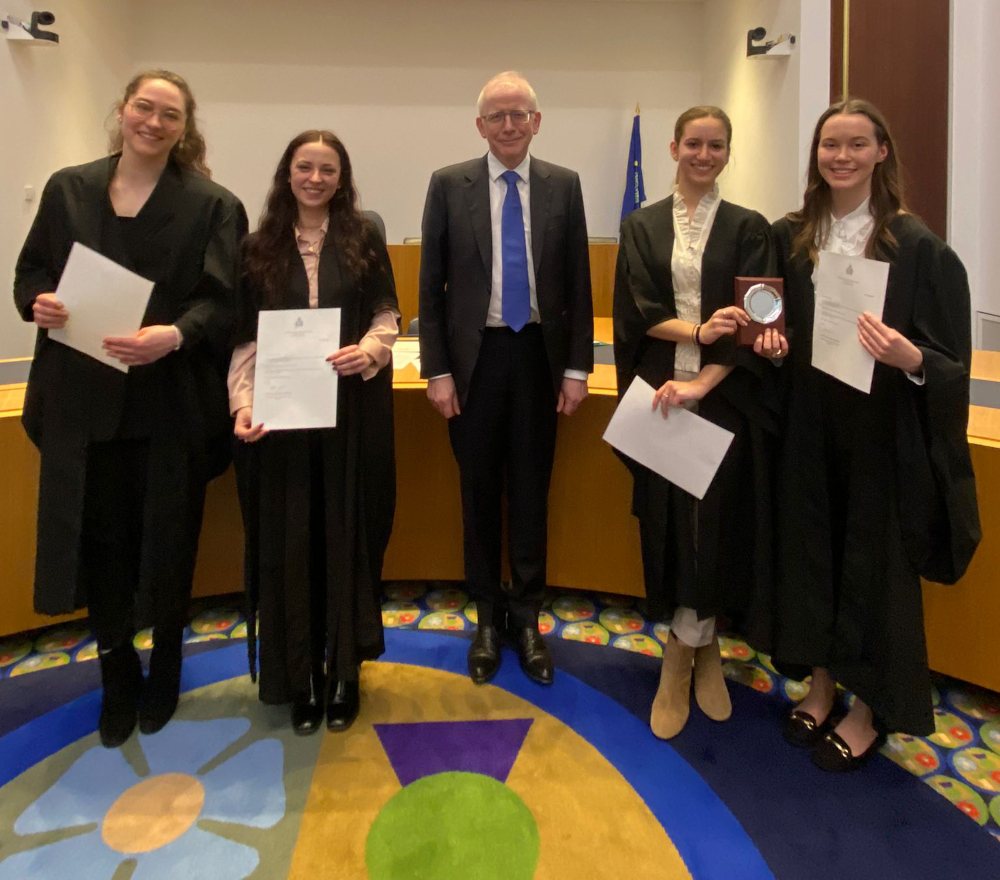 The Supreme Court hosted law students from Aberdeen University for the final of a moot, with Lord Reed himself presiding.
On 20 April, the Aberdeen University Commercial Law Society and Aberdeen University Mooting Society's Commercial Moot culminated in a finale at the court.
Sophie Drummond and Sashka Bakalova presented the case on behalf of Mr Treitel, the appellant, while Abbey Harris and Tess Nuyts advocated for Mr Chitty, the respondent. Following a tightly contested two-hour battle, with onlookers from sponsoring law firm Pinsent Masons in the gallery, the respondent's secured a well-deserved victory.
The competition, spanning the entire second semester, offered students a chance to put their knowledge and commercial acumen into practice. Dr Jonathan Ainslie, a lecturer in private law at Aberdeen University, said: "Students should finish the competition feeling more confident in their legal research and advocacy skills."
President of the Commercial Law Society, Stewart Francis, commented: "I believe it to be incredibly important to offer attractive commercial litigation opportunities to the student body and indicate this exciting career path to future generations of students."
Pinsent Masons stated: "We are delighted to sponsor this student-led competition. It is an excellent opportunity for all involved."