Sturgeon: Human rights laws an impediment to banning abortion protests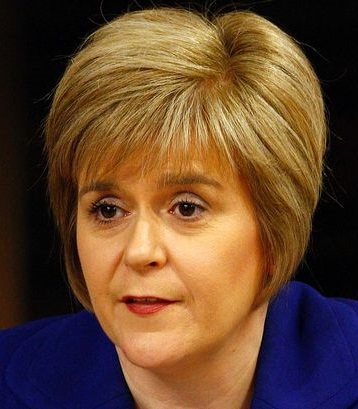 Human rights laws are an impediment to the Scottish government's ability to ban protests outside of abortion clinics, Nicola Sturgeon has said.
Ms Sturgeon said progress was being stalled on introducing a 150m buffer zone outside clinics to keep keep anti-abortion campaigners away from women using their services.
She said any law would have to comply with the European Convention on Human Rights.
"On all legislation we have to ensure that legislation is ECHR compliant and when you are, as some people would say, interfering in the right to protest there's just a complex legal issue that we have to work our way through," she said.
A working group has been established to consider changes to the law. Its most recent minutes detail that members "reflected that understanding the issues and perspective from all sides may still be useful".
Ms Sturgeon said: "I think people know my views on abortion and people know my views on the right of women to control their own bodies and the right to choose."
More than 100 people demonstrated outside Queen Elizabeth University Hospital in Glasgow last month, prompting 76 consultants at the hospital to sign a letter calling on health minister Maree Todd to "show courage" and introduce protest-free buffer zones across all clinics following a surge in anti-abortion protests.
Buffer zones are already set to be introduced in Northern Ireland, where abortion has long been a particularly contentious political issue, after MLAs voted for the Abortion Services (Safe Access Zones) Bill by 55-29 votes at the end of March.