Stuart Munro: Remote hearings – not justice on the cheap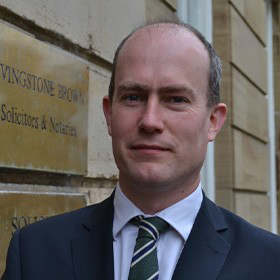 Stuart Munro of Livingstone Brown Solicitors responds to SLN's editorial on fatal accident inquiries held remotely.
The delays involved in fatal accident inquiries are, in many cases, disgraceful. Bereaved families can struggle to move on with their lives while the circumstances of their loved one's death remain uncertain. Investigations inevitably take some time; but all too often the delays are due to limited resources in the Crown and an absence of space in the court programme. A seven-year gap, as in the Sumburgh case, is indefensible.
The COVID-19 pandemic caused our courts to essentially shut down. As they now begin to open up again, real concerns exist about the consequences of an open-ended need for social distancing. Our courts are public gathering places, with hundreds of people funnelling in through the doors every day. That model simply isn't safe, and it won't be until the virus is eradicated or effectively controlled. The result is a dramatic reduction in capacity.
At the same time, priority is understandably given to serious criminal cases. Jury trials have to resume, yet they come with their own problems. While Scotland is trying an innovative new approach – remote juries – the English approach requires each jury trial to use three courtooms.
Against that background, what happens to FAIs? These are often lengthy cases, with a number of participants, many witnesses, and lots of productions. They usually require larger courtrooms – exactly the sort of courtrooms that will be needed for jury trials. If FAIs struggled for priority in the past, what chance do they have now?
It's against that background that remote courts – hearings conducted using videoconferencing – come into the mix. SCTS has wisely avoided the UK government's Common Video Platform and selected a leading commercial solution, Cisco Webex. Webex is used by companies around the world. It is established, reliable technology. Importantly, unlike some other video platforms that many people have used during lockdown, it's secure – GDPR complaint, with data hosted in the UK. It's also very easy to use. Anyone with a laptop, smartphone or iPad can participate; you don't need to pay for a licence or buy any software.
With a remote hearing, there is no need for a physical courtroom. At the simplest level, everyone just needs internet access. The sheriff could be in chambers; lawyers at home or in their offices; family members wherever is most convenient for them. Professional witnesses can give evidence from their place of work. What that means is the capacity problem disappears – provided a sheriff and a clerk is available (and since the lockdown started few have been doing very much) a hearing can take place. Pandemic notwithstanding, there is the potential for a radical improvement in the timetabling of FAIs, to the benefit of families and all those with an interest.
Remote courts increase the need for effective judicial case management. While some witnesses can safely give evidence from their home or place of work, that won't be appropriate for all. If credibility is in issue, it may be better for a witness still to come to court. That won't cause problems with accommodation – specific rooms can be set up for witness testimony to be taken. Similarly, participants who have difficulty with accessing the internet may require to make use of court accommodation (though in due course other civic facilities, such as libraries, might have a role to play). But no doubt some families will prefer the option of participating from a comfortable environment. Some will have no option, if they are shielding or self-isolating, for example.
There is no reason to consider a remote court as inferior to a traditional in-person courtroom. There is already a move towards greater use of video recorded testimony in serious criminal cases. Evidence is often taken from expert witnesses by video link, particularly if they are outwith the UK. The experience of those who have participated in fully remote evidential hearings is that they are, if anything, more intense than traditional hearings: the system encourages a greater focus on the witness evidence.
So far as productions are concerned, in larger cases productions already tend to be lodged in electronic, rather than paper, form. Webex allows documents (or, for that matter, photos, videos, powerpoints and other files) to be displayed during the hearing. There is absolutely no reason why a technical report could not be fully interrogated in a remote FAI.
An important aspect of FAIs is that they are conducted in public. The press and public can view remote hearings – often with a better view than they would have in the public gallery.
It is undoubtedly the case that all FAIs should be conducted to the highest possible standard. Families deserve nothing less. That is the job of the presiding sheriff, whether or not the hearing is conducted by traditional means or by Webex.
It's clearly regrettable that some family members in the Sumburgh case have expressed concern about the decision to conduct the FAI remotely. Their views must, of course, be taken into account. But it's our job as lawyers to explain to clients what the court process will involve, and to ensure they are able to effectively participate in it. If a remote hearing is proposed, that means understanding how remote hearings work, becoming familiar with Webex, showing the clients how it works, and dealing with any practical issues that arise. If a family member doesn't have wifi, for example, could they participate from the solicitor's office? Or be allocated an appropriate room at the court?
What we shouldn't do is rule out a type of hearing just because we are unfamiliar with it.
Remote courts are different from traditional hearings. But, properly conducted, they have the potential to be every bit as good: to facilitate a comprehensive inquiry into the facts, to scrutinise evidence, and to deliver justice. And in key respects they have the potential to be better: to reduce delays and to improve access to justice, particularly for those who are unable to travel to court in the current climate.
Remote courts aren't justice on the cheap – quite the reverse. They have required considerable investment. They are an example of a modern, creative justice system that is willing to adopt new technology to better meet the needs of society.
Consider the alternative – an overwhelmed system, sticking to traditional processes, with little room for anything other than jury trials. Long delays in dealing with family cases, children's referrals, housing disputes, sequestrations, estates. Even longer delays in FAIs. That truly would be justice on the cheap. We should be proud that Scotland hasn't taken that course.
Stuart Munro is managing director of Livingstone Brown, and head of the firm's Criminal Litigation practice unit. He is a member of the Law Society of Scotland's Criminal Law Committee and Technology Law & Practice Committee. He also chairs a Law Society working group on criminal procedure, and is a member of the Lord Justice Clerk's working group on resuming solemn trials. This is his personal view.