Stephen McGowan: Which leisure and retail businesses can still trade and how?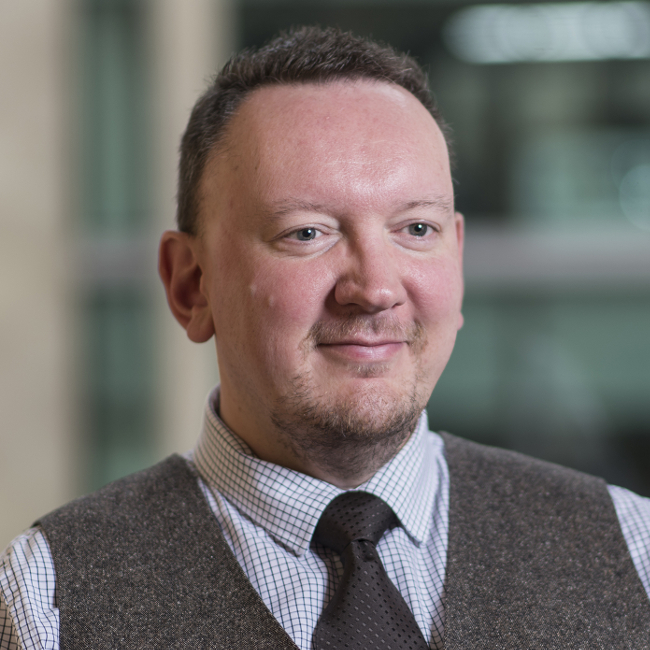 On 25 March, the Scottish government published new guidance on social distancing for businesses during the COVID-19 outbreak, including which businesses are allowed to remain open during the period of so-called "lockdown". This comes into effect immediately, writes Stephen McGowan.
Leisure, hospitality and licensed businesses will be affected in the following ways.
Restaurants and cafes
Restaurants and cafes can continue to operate for delivery and takeaway purposes only. This includes personal uplift from the premises such as by collecting an order you have made over the phone or through "click and collect" or similar.
There are wider exceptions for cafes serving vulnerable persons or key workers.
Pubs and bars
The guidance unhelpfully separates "public houses" from "bars", but in essence pubs and bars can continue to operate for delivery and takeaway purposes only. This includes personal uplift as above.
Note firstly, that planning laws have already been relaxed as regards pubs and bars so there is no planning implication for a pub or bar staying open to deal with delivery and takeaway custom.
A licensing question arose concerning whether home delivery needs to be explicitly stated on a premises licence operating plan under the Licensing (Scotland) Act 2005. The answer is, under these critical times – no (in "normal" times – possibly).
Some licensing boards have issued guidance notes confirming they have no issues over the absence of special home delivery wording (Glasgow and Aberdeen, for example), but I also understand that the Scottish government and Police Scotland are taking a relaxed view on this, so our advice to clients is firmly that they can offer takeaway and home delivery services even if the licence is silent on that bespoke activity. For the avoidance of doubt, a pub that has off-sales in its premises licence can also sell alcohol to takeaway or via home delivery (see below on off-licences).
There is no distinction in law between a public house and a bar. The fact that the guidance separates these is unhelpful, but understandable given the circumstances. If you run a bar that can serve meals, then my view is that the exception applies to you and you can do takeaway and home delivery. Whether you call yourself a pub or a bar is irrelevant.
Hotel and accommodation premises
The definition in the guidance may appear rather ambiguous, however, all should approach the definitions with common sense. Firstly, it is clear that bars in hotel premises should be closed in the same way that a "normal" bar or pub is. I take the view that a hotel with a public bar can benefit from the home delivery/takeaway exception noted above.
The guidance goes on to specify that "Hotels, hostels, B&Bs, campsites and boarding houses for commercial use" should be closed, but with notable exceptions. These are:
Where people live in these as interim abodes while their primary residence is unavailable they may continue to do so.
Key workers can continue to stay in hotels or similar where required.
Key workers, permanent residents and non-UK residents who are unable to travel to their country of residence during this period can continue to stay in hotels or similar where required.
People who are unable to move into a new home due to the current restrictions can also stay at hotels.
Where hotels, hostels and B&Bs are providing rooms through arrangements with local authorities and other public bodies to support homeless and other vulnerable people (such as those who cannot safely stay in their home), they may remain open.
Hotels are allowed to host blood donation sessions.
Members clubs
Members clubs should be closed in the same way as a pub or a bar. If a members club has a kitchen facility and makes meals, I take the view that they can benefit from the exception that home deliveries and takeaways are acceptable, although the guidance does not make that clear. Members clubs is a fairly wide category of business and would include premises such as bowling clubs and other sporting clubs, masonic and orange lodges, miners' welfare premises and so on.
Nightclubs
There are no exceptions listed in relation to nightclubs.
Caravan parks/sites for commercial use
These should also be closed, with one notable exception. Where people live permanently in caravan parks or are staying in caravan parks as interim abodes where their primary residence is not available, they may continue to do so.
Where a caravan site has a pub, bar or restaurant, then the guidance above applies to those facilities i.e. take away and delivery is acceptable.
Markets
Market operators can continue to trade only where they offer essential retail like groceries and food.
Cinemas, theatres and concert halls
These types of public performance premises should all be closed. There are two exceptions:
Live streaming of a performance by a small group could be permissible if social distancing is observed.
Blood donation sessions are also allowed to be held at these venues.
Gambling premises
Casinos, bingo halls and betting shops should be closed with no exceptions. Adult gaming centres and family entertainment centres are also caught under the wider ambit of "arcades". There are no exceptions here.
Retail premises (shops etc.)
All retail premises should be closed but a number of notable exceptions are provided for and I have highlighted, in bold, the ones that are typically subject to a licence:
Supermarkets and other food shops, health shops, pharmacies including non-dispensing pharmacies, petrol stations, bicycle shops, home and hardware shops, laundrettes and dry cleaners, bicycle shops, garages, car rentals, pet shops, corner shops, off-licences and licensed shops selling alcohol, including those within breweries, newsagents, post offices and banks.
This means that dedicated off-sale premises such as wine shops or craft beer bottle shops, as well as shops on brewery premises, are allowed to remain open. I am aware that there has been some confusion surrounding dedicated off-sales and small brewers offering online or click and collect services. The Scottish guidance confirms that such premises can continue to trade. This mirrors the equivalent guidance in England & Wales.
Legal enforcement
This guidance is "in force" as of 25 March 2020 and the First Minister Nicola Sturgeon made it abundantly clear that this is a direction, not a request. The law on which this guidance is based has not technically been commenced in Scotland but that is likely to happen in the next day or two. That is not an invitation to flout the guidance. The law will provide for fines for businesses breaching these rules. For licensed businesses like pubs and so on, you can bet that a licensing board will take an extremely dim view of someone caught trading in contradiction to these rules.
A tiny number of premises were served with emergency closure orders under s.97 of the Licensing (Scotland) Act 2005 in the last week. I imagine Police Scotland will also seek a full review of these premises licences and would not be surprised to see the licences revoked. A word of caution, though. Some premises might be open and operating under the "notable exception" scheme.
Precautions
It should be taken as read that this is all a matter for individual businesses to consider and implement. This should be done on a risk assessed basis, being mindful of their own staff as well as the public. Appropriate social distancing measures should be in place.

Stephen McGowan, partner and head of licensing (Scotland) at TLT LLP. See SLN's latest COVID-19 updates here