Stephen Hughes joins Arnot Manderson Advocates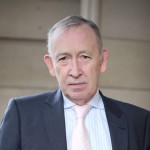 Arnot Manderson Advocates has welcomed Stephen Hughes to the stable.
Mr Hughes' legal experience at the bar spans almost 25 years. He has extensive experience in criminal trials and employment law. He frequently represents national and multinational companies in employment tribunals across the country.
Mr Hughes is also experienced in children's referrals and family law as well as civil practice, fatal accident inquiries and property law.
Elizabeth Manderson, practice manager at Arnot Manderson Advocates said: "Stephen's expertise extends across a range of practice areas which fits in perfectly with the full service nature of the Stable. He comes with a strong practice and great reputation and we wish him all the best with his career at AMA."